Madeline Skinner sex naked photos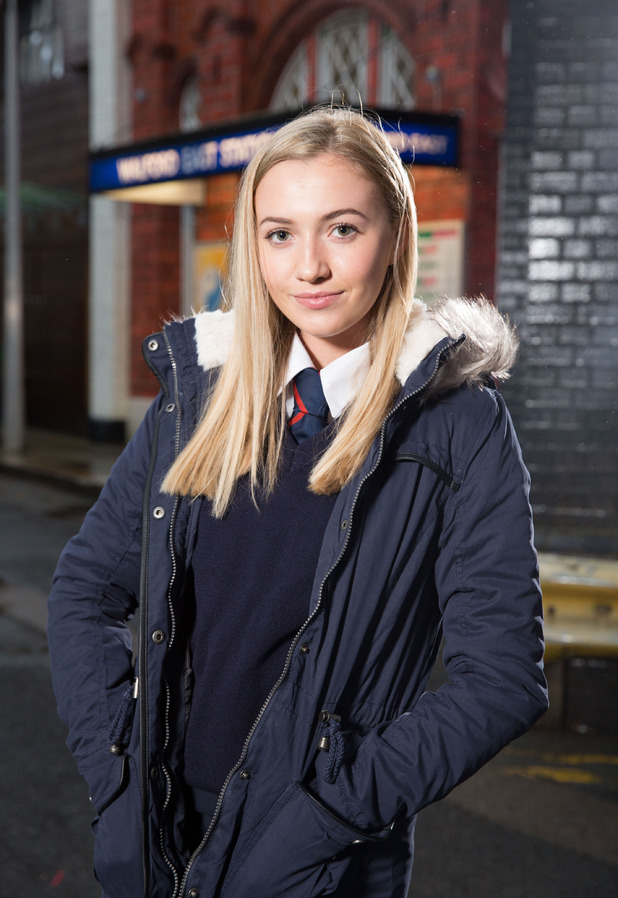 KNOWN MISSSING AND DECEASED LIST OF CLASSMATES
IMPORTANT ANNOUNCEMENT
US Postal Service unexpectedly levied a per piece fee to retrieve our undelivered bulk mail fliers in 2013. This surprisingly large expense impacted negatively on our donation to the MHS / Jim Rose Memorial Scholarship Fund.
Therefore, going forward it is essential that your committee be kept informed of classmate status changes. Please be certain all communications include your current and graduation name as well as your class year.

WE REQUEST: Name Changes, Current Address (U.S. snail-mail and e-mail), Current Phone Number (Land Line and Cell).
PLEASE ADVISE YOUR HEIRS to share Death Notices.
It is the intent of your ALL CLASS REUNION committee to maintain this web site on a continuous basis.
If you are listed below as MISSING, your class representative and /or MHS official data base committee does not have your current contact information.
THIS INFORMATION WILL BE KEPT CONFIDENTIAL
IT WILL BE USED ONLY FOR COMMITTEE CONTACT PURPOSES

Classmates who recognize names of friends incorrectly listed below
are asked to go to the "Contact Us" page on this web site and fill out the information so we can make the necessary changes:
THE FOLLOWING INFORMATION IS ACCURATE AS FAR AS YOUR CLASS COMMITTEE IS AWARE. PLEASE ADVISE US OF ANY OMMISSIONS, ADDITIONS, OR OTHER NECESSARY CORRECTIONS BY EMAILING AT EITHER OF THE ADDRESSES, ABOVE.
CLASS OF 1931
MISSING
DECEASED
SYLVIA ALLAN FRENCH, EDNA HALLSTROMKAIMER, ALMA KENYON PEED, HAROLD LAW, GENEVIEVE MALINOSKY DACA, CHESTER MALINOWSKI, ARLEYN MARIGOLD HANDFORD, HARRIET PHILLIPS ROMATZICK, DOROTHY WINKLER PAUL
CLASS OF 1932
MISSING
GEORGE BLAKE, MAXINE BREARLEY GLYNN, THERESA O'DONNELL, DR. ROBERT ROSENBAUM

DECEASED
HARRIET BALDWIN BACH, GWENDOLYN DEMATEAU DEROSE, ESTHER DUEFRANE PHELAN, EDMUND DUHAIME, DOROTHY ECKART CROSBY, ETHEL HORVATH MAYERNICK, HELEN KNEEN JONES, MADELINE LISTER GELGAUD, HARRIET LURIX SCHWABLE, EVELYN PEARSON MERWIN, MARIE PRING MILNE, NANCY RALSTON KAYSER, ESTHER RENO BROWN, FREDERICK SHAVER, CHRISTINE SMITH, MERRYL TIBBALS ROGAN

CLASS OF 1933
MISSING
SALLY GOLDEN, WILLIAM KIERNAN, WILLIAM PERRY
DECEASED
MADELINE ARCIUOLO GRECO, BEATRICE EVARTS, FANNIE GILORMINE SUTTON, KENN HALLSTROM, ANNORAH HICKS, JOHN HIGGINSON, PAUL HOXLEY, J. NELSON HULBURT, ELIZABETH JOHNSON, BRONISLAW LESNIKOWSKI, VIOLET LONGARZO, LAURA MARKOVICS, NANCY MAUGERI, HADLEY MIXSON, WAYNE NAGEL, DOREEN NICHOLAS, NATALIE RITCHIE VAN HISE, MYRTLE RUDZINSKI, ROWENA RUSH, ROBERT SNOW, LESTER TIBBALS, FRANK WARGO, PAUL WARGO, AMANDA WILLIAMS,
CLASS OF 1934
MISSING
RICHARD HELLMAN, ANNE LENGYEL, KAY GUIDA SCATES
DECEASED
MARIE ALDO, CELESTINE BABCOCK LAKE, MARY BARBIERI ROSS, ROBERT BEARD, LAWRENCE BURN, JOSEPH CAMPAGNA, CHARLES CLARK, MARION CLARK, ELEANOR DLUGOS, ERNESTINE ELY, NORMA FARLEY RAYNOR, HELEN GERRITY WASHBURN,JOAN KORACH DOWNING, RICHARD HELLMAN, ANN LENGYEL, WALTER LURIX, PHYLLIS MALCOLM MITHASSEL, JOHN MATTHEWS, MARY MCKENZIE AVERY, GLADYS MILLS, ALICE TREAT ALTVATER, IDA WERMANN DUTKO, CHARLES WILLIAMS, RUTH WILLIAMS EMERY

CLASS OF 1935
MISSING
EMERSON BARKER, VIRGINIA BALDWIN HURD, VIVIAN BRENNAN STANTON, CHARLES CAMPBELL, MARY CLARK MILLER, MARY DLUGOS, DOROTHY ELLISON BUSSELL, ROSEMARY GERTON KASSEL, ARNOLD KENDRICK, VIRGINIA LONGARZO INGRAM, FRED MATTHEWS, WILLIAM MITCHEL, WILLIS OAKLEY, CHARLES SCHROEDER, BERNICE SMITH MILLER, MARIE WALKER PHANNKUCK, JOSEPH WILCOX

DECEASED
GENEVIEVE ANDREW DACA, MARY ANDREWS KUCHMA, EDITH AUDREY SMITH, NORMAN BALL, JOSEPH BALTNENAS, RAYMOND BEDDOW, ALICE BELL, STEPHEN BODNAR, HELEN BOGDANOWICZ STANIK, VIVIAN BRENNAN, DOROTHY BURNAP CLARKE, CONSTANCE CABLES HAMMOND, MARY CALDERWOOD SELLERS, THOMAS CHADWICK, DOROTHY CLARK METT, MARION CLARK, RAYMOND CLARK, ALICE CURNIN CORCORAN, ALBERTA DODGE TRIPP, WARREN DOUGLAS, YVONNE DUHAIME STEELE, BLANCHE DULKO, RALPH FLADD, MURIEL FRETZ LAWRENCE, ROSEMARY GERTON, JOSEPH GLENNON, GENEVIEVE GOST KOVAL, RITA HANLON SRODRIQUE, MARION HARVEY SMITH, GEORGE HEALEY, RENA HURLBURT MEYER, EDITH JOHNSON HAKEY, KENNETH LAMONTAGNE, PAUL LOCKWOOD, LEROY MILEWSKI, BERNICE MILLER SMITH, JOHN MITCHELL JR, NORMA MORRIS NEWMAN, KATHLEEN NOONAN RUSSO, WILLIS OAKLEY, HELEN PEETZ NEUMON, ANNE PIENKOWSKI BORKOWSKI, IRENE PISAREK LAMONT, PRISCILLA PLUMB GIBSON, WILFRED RIVARD, EILEEN ROACH MACDONALD, CARMELINA ROGER DANAHY, ARTHUR SANDIFORD, RUTH SAROSI BROWN, DORIS SMITH HASKELL, MARGARET "PEGGY" SWEET STIBERG, JOHN VASILAKE, LILY VERNON CORCORAN, WALLACE WARNER, JOSEPH WILCOCK

CLASS OF 1936
MISSING
MILDRED CLARKE CROSWELLER ANDREW LACROIX, THOMAS MCGUIRE, RUSSELL NORTON, BRADFORD RICE, NORTON RUSSELL

DECEASED
ARLENE ANDREWS BUTTERY, JOY AXTON TAYLOR, JOYCE BLANCK BRADBURY, DOROTHY BOUTEILLER RIVARD, VIRGINIA CLARK WAAS, CLARENCE STEPHEN CHERNOCK, DUGAY, LAWRENCE FLADD, ROMA GEIB STOETZER, MARIE GRADY MAHER, GORDON HANLEY, HOWELL HARRIS, DOROTHY HAY GERMAINE, DAVID HORVATH, MARY MACTAGGART KEANE, CATHERINE MAGUIRE PAUL, EDNAL MALONEY FOYTEK, DOROTHY MOZELESKI,JOAN NETTLETON BALTRENAS, JOE O'GRADY, FRANCES PUTNAM HUNIHAN, RUTH QUINN ERVINE, CHARLES RADECKI, ARMANDO RODGERS, CATHERINE SHOEMAKER REANEY, VIOLA SILCOCK JOHANSON, JACK STOEBER, FLORENCE VOOS MORRISON, GERTRUDE WILKINSON BROWN, LILLIAN YAPPS SUMMERFIELD
CLASS OF 1937
MISSING
PEGGY ADINOLFI DICKEY, HARRISON BAKER, LILLIAN BREWSTER DAVIES, ZELDA BROWN GOLDBERG, CATHERINE GERRITY, JEAN LEMMON, , RAYMOND PIAZZA, JAY POLLARD, JULIUS ROSE, MARY SLATAER FOLEY, JAMES TIBBALS, MARY ZEBRYK FITZGERALD

DECEASED
BETTY BARKER VASILAKE, DONALD BEARD, VINCENT BRAMMER, GEORGETTE BRICKETT NEVITT, ZELDA BROWN GOLDBERG, FRANK BULLOCK, FLORENCE CYRUS SMITH, GLEN DAVIES, CHARLOTTE DOOLITTLE WHEELER, JERRY GARDINO, FRANCIS GRYSKIEWICZ BUONANNO, JESSIE JAMES HAMBLIN, SR., JOHN HAMBLIN, THURSABELL HAVEN CANNON, RUTH HEILMAN SHIMP, EDWARD HILL, IRMA HOWARTH HAROLD, HELEN JONES JENKINS, WILSON KAHLE, RAYMOND KALLSTROM, HERMAN KELLER, JOHN KLENSKE, ROBERT LASALLE, MARION LOWELL STEIWING, JERRY LUKAS, DONALD LYDIKSEN, LLOYD MACHIJESKI, FLORENCE MAHER WILLIAMS, JOHN MALARKEY, POLLY MARRINER LAMMERS, JAMES MCGUIRE, CASSIE PAINE COLLINS, CHARLES PEMBERTON, DOROTHY PESCHELL STANISLAWSKI, RAYMOND PIAZZA, JANET PUTNAM EVANS, VIRGINIA REISS MAGEE, JULIUS ROESE, PAUL RUGGIERO, ELIZABETH SAVERY PENOYER, CHESTER SCHLISMAN, FRANCES WARGO GARDOKI, LEATHA WILLIAMS
CLASS OF 1938
MISSING

JOHN CHAMBERS, IRENE CLARK DELVECCHIO, ELLIOTT ELLIS, LORRAINE FOURNIER MORIARTY, ANTHONY MACCHIA
DECEASED
GEORGE BIRKS, ETHEL BLAKESLEE STANNARD, ATHALA BUCKINGHAM HATCH, JEAN BUELL CANAVAN, CARL WALTER CARLSON, CHARLES CARNEY, MARAGARET CHARLWOOD JACOBS, VIRGINIA CLEMENS LOWMAN, BESSIE COOPER LEWIS, IRENE DIXON MATSON, DR. CHARLES DOOLITTLE, WILLIAM EVARTS, ROSE FAIA MANCINI, GRACE FLADD KAHLE, DOROTHY FORD MACALLISTER, CHARLES FRAY, ELEANOR GERTON GORE, FRANCES GRICH TAYLOR, NORMA HARRISON O'CONNELL, NORMA HELD MCDANIEL, LEROY HILDEBRAND, GAYLE HORTON DAVIS, VIRGINIA HUNGERFORD COLE, MARTHA HURD WERNER, DONALD HURD, LUCY IGNATOWSKI STACKPOLE, WALTER KINGSBURY, ELEANOR MARRINER, MURIEL MARSTON GREGORY, JAMES MCGILL, SR., VERONICA NOONAN LAWATON, FRANKLIN OSBORNE, LEONARD PAQUET, LEWIS PHILLIPS, DOROTHY PIERCE HITCHINGS, FREDA PIKE A'PELT, MARGARET POULIOTTE PROVOST, ANNE PUCHALA TRUAX, ALFRED ROLLER, MARJORIE SCHMITT PERZIGAN, RUTH STONE MCGUIRE, RITA JEAN TRUEMAN HALLMAN, CHARLOTTE USINGER WEEMS, CONNIE VASILAKE NEWMAN, ALFRED VIEBRANZ, ARLENE WALSH NEWMAN, JOSEPH WARGO, WALLACE EZRA WARNER, IRENE WEIDENHAMER WARGO
CLASS OF 1939
MISSING
MARION CLARK BROUILLETTE, RUTH DOOLITE JEFFREY, MARY ELIZABETH HUNTER GUNN, EDWARD MILLER, VIRGINIA RAMSEY YOUNG, HILDA ROSENBAUM KAHNE
DECEASED
ALBERT AMBRISCOE, ANGELINA ARCIUOLO WEST, ROBERT AUGAT, EDWARD G. (GERRY) BANKS, JOHN V. BOREIKO, CEDRIC C. CARMICHEL, PHYLLIS CHARD WATERHOUSE-RIVIERE, JEANNE CURRAN FOGLER, MARY MAGUIRE STUDAREK, EMERSON PHILLIPS, THOMAS MACALLISTER, BERNICE NOONAN CASEY, BARRY NOVENSTIEN, ADELE PERKOWSKI MASSELLA, RICHARD WIDINGHOFF, ROBERT WILLIAMS, ALTON WILSON

CLASS OF 1940
MISSING
CHESTER BROWN, PAUL ERLACHER, ALMA MUNSON
DECEASED
OLGA DELESKI IGNATOWSKI, FRED DIXON, BILL GRICH, ARTHUR W. JOY, FRANK MCCOY, ELLA MCTAGGART ZIENTEK, MARION NORRIS, ROBERT V. NURSE, ARTHUR W. PERKINS, CLAUDE PHILLIPS, VIRGINIA TAURICK, MARY WORONOVICH CHERNOCK

CLASS OF 1941
MISSING

NANCY ASTRIAB ATKINS, MARGARET ENGLISH NORTON, CHARLES HOEFLICK, ROY LUND, JOAN MATASIK BOYLE, JOHN MUNSON, VIRGINIA SEJMAN, LUCILE TIPPETT HARRIS, SHIRLEE WILLIAMS ROGERS

DECEASED
DAVID BALDWIN, MARY BULLOCK OSTERMAN, ELEANOR CARNEY MINGRONE, MARY CICHELLO PISELLI, RAYMOND COULOMBE, ROSEMARY DUGAN KITCHEN, MARY GROVE STORCK, DOLORES HAYES ROYAK, JAMES KELLY, MICHAEL KIT, PATRICIA LAWTON MOFFETT, CELESTINE MALINOSKY BLOXSOM, RUTH MUNRO PARMELEE, JOHN OLENSKI, JULIA OSBORNE HUNTER, ERNEST PIAZZA, BETTY PIERCE PIOKOWSKI, RUTH PLATT DUKELEY, MARJORIE PUCHALA MISCHIK, JULIE SCHRILLO SOPCHAK, ALICE SMITH BURK, NAN TULLOCH STUBBS, HAROLD WATROUS, BETTY WILLIAMS CANESCHE

CLASS OF 1942
MISSING
ROY ANGEL, JANE FORD BURNS, BERNIEDA DICKMAN CONLON, MARY GROVE STORK, DENNIS KEALY, FRANCIS KOWT DECKER, MARJORIE LANAGAN HOWARD, SHEILA MERWIN JOHNSON, CAROLYN NELSON RYAN, ALLAN PEARLMAN, CATHERINE TRUEMAN
DECEASED
CAROLYN BLAKE LAKIN, DOROTHY CLINTON PRIMAVERA, EDMEE CRETTON FLOEY, CAROL DECANTILLON BODYK, BERNIEDA DICKMAN CONLAN, WALTER DULKO, FLORA EMERSON TERHEYDEN, IVAN FOSTER, MADALINE GAETANO MARSCHALL, EDWARD GRICH, EDWARD GRIFFIN, STUDEN HADDEN, DORIS HEILMAN KREGLING, DENNIS KEALEY, TERESA KOCH SPILLER, THELMA KREGLING HAYDOCK, WALTER LUKAS, CLAIRE MALOY, SHEILA MERWIN JOHNSON ROBERT NETTLETON, WILLIAM NOONAN, BEATRICE PECK WEBSTER, FLORENCE PINTO SELTENRICH, VINCENT PISER, EDWARD PORTER, JEAN ROCKS POLLACK, DOROTHY ROSEN KAHAN, NICHOLAS RUSANOWSKY, AUDREY TEEDEN MOTSINGER, JANE WARDWELL ROBERTS, BARBARA WIDDINGHOLL HOUSE, CLAYTON WILLIAMS, JAMES WILLIAMS, BARBARA YOUNG PRINDLE
CLASS OF 1943
MISSING
ROBERT GALLA, LEONARD GRASSO, BETTY ANN MALARKEY, ROBERT NUGENT, WILLIAM SULLIVAN
DECEASED
GENEVIERE ARONSON HUNNICOTT, RAYMOND BLOXSOM, LEONARD BODNAR, JOHN F. CHILMARK, DOROTHY BRAY BOREIKO, GRAHAM ERLACHER, BURTON EVARTS, JAMES GERRITY, EARL GILLETTE, CHARLES GREEN, EUGENE LAWLER, WILMA MCGILL WALSH, JOHN OLDDFIELD, JEANNETTE PALAU MEANEY,RUTH SEDINMER OBERT, ROGER STALEY, SHIRLEY STOWE, CHARLES TAYLOR, CARL VALLANI, THOMAS VISCOUNT, NORMA WARREN TRUMAN, WESLEY WORTHINGTON
CLASS OF 1944
MISSING

WILLIAM ADAMS, HAROLD EMERSON, DOROTHY FERGUSON HARDIMAN, RUTH LAVERN HOLT, JOHN W. KIMBERLY, SHIRLEY BALDWIN LAY, JACK MURRAY, JOHN PURCELL, HELEN HILTON, EDWARD SHAEFER, SHERWOOD, ELLIOT SHERWOOD, FRANK SOBANIK, JAMES WHITE
DECEASED
ROY ALLISON, VICTORIA BARTKEVICIUS (BARKER) JOHNSON, HOWARD BELL, THOMAS BLAKE, JEAN BUSO, JAMES CHRISTY, JAMES COOPER, CLAIRE COULOMBE PHELAN, TREVOR DAVIS, JAMES DLUGOS, DOROTHY DUHAIME, DOROTHY ELLISON ADAMS, MARIBELLE ENGLUND SCRIVINES, DORIS GRISWOLD ZZENHIGH, LLOYD HAYES, LILLIAN HECKLER GLEASON, VALERIE HITT GEORGE, CHESTER IGNATOWSKI, JOHN KIMBERLY, JENNY KOLENDO TAURICK, EDWARD KOZLOWSKI, ANNE KRAKOWSKY SEANOR, DOROTHY LAW, GRACE LAW, PATRICIA MAIDEN OLENSKI, LLOYD MALINOSKY, ROBERT MARTIN, MARGUERITE MCCARTHY REYNOLDS, EDWARD MCKEEVER, JEAN MOELLER PRATT, MARJORIE MOZELESKI KOCESKI, NANCY NURSE PHELAN, JAMES PIERPONT, DEAN PREECE, PRISCILLA RICE DEACON, ELEANOR SAUCHELLI, WILLIAM SCRIVINES, ROBERT SONGHURST, THELMA STYVERSEN BURNS, JANET WICK FRANDSEN, WILLIAM WILCOX
CLASS OF 1945
MISSING

SHIRLEY BALDWIN LAY, HELEN BONI FISHER, THOMAS BOYHAN, RICHARD ENSLING, EVELYN HEPP KRESTOFF, BERNARD KELLY, JOHN MERZ
DECEASED

ROBERT BALDWIN, PATRICIA BARNES CRAWFORD, ANNE BEACH MAIER, NANCY BRITTINE KLOCKER, FREDERICK WILLIAM ENSLING, PHYLLIS GAINER HORVATH, RICHARD GILMORE THOMAS GRADY, OLGA HADYKA KITA, BEVERLY HAMILTON SEEBER, PATRICIA HANLON OLIVER, JANE HAYWARD L'HOMMEDIEU, HERBERT HOLMES,MARY L. JOHNSON COOPER, WILLIAM KOZNAR, HARRY KREGLING, AGNES MITCHELL MCMAHON, EAR RICHARDS, BERNICE RYAN, SUZANNE SAPITOWICA AMBRISCOE, LEONARD WILHELM, GERALDINE YOUNG WERMAN

CLASS OF 1946
MISSING
BETTY BRACKETT GIANGRASSO, BARBARA DUNPHY, LOUCKS, THERESA FINO RENZULLI, WANDA HARRIS SPEAR, JANE MOORE NICHOLS, CALLA MURPHY GUILD, BEVERY SIRLIN STALEY
DECEASED
LOIS ALLISON CHEVETT, ELAINE BALL MCVINUA, MICHAEL CROCCO, JACK CROWTHER, DONALD DICKOVICK, LYDIA FAIA REYSEN, CATHERINE FARNWORTH LABELLE, ELINOR GEOGHEGAN MALOY, EVORN GILMORE STEWART, FREDERICK GRAVES, CAROLYN PRISCILLA GROUT, JANE HARDWICK GARDNER, PEARL HARRIS CHRISTIE, WANDA HARRIS SPEAR, JEANNE HILGENFELDT SCHLEGEL, ELIZABETH HURD MURPHY-EMRUD, AUDREY LYON TOBIN, ROBERT MALOY, BEATRICE MARINO GREAVES, KATHERINE MCGOVERN VAN HORN, ANITA MESCALL HARVEY, RICHARD NEWMAN, ANDREW O'BOOK, BEVERLY JANE PIERPONT BRAY, NORMAN REGER, SHIRLEY RHODES ANDERSON, ROBERTA ROCHE FORD, JAMES STEWART, ETHEL SVENSEN SULLIVAN, MARY TAKACS SHARP, HARRY TILSON, SUSAN TRAUB TOMMERS, MARIE VAN OVERSTRATEN SKINNER, BETTY ANN VANDER MEER DONALDSON, MARJORY WIDINGHOFF RAPER, CAROLYN WILSON GROUT
CLASS OF 1947
MISSING

LEWIS BECKER, CLARABELLE BENJAMIN CUKALE, DOROTHY BUCHANAN LUKAS, ELEANOR ELLITHORPE NORBACK, ELEANOR GIORDANO DELIO, SHIRLEY HESKETH FLOOD, KENNETH HUBER, HELEN KOSTZEWSKI BROUGHTON, ANNA KOWT BLATCHLEY, VIRGINIA LOVELL POTTS, ETHEL PERKINS PROCIOUS

DECEASED
JAMES ACKERMAN, MERTON BENNETT, NANCY FERRINER STOCK, EDWARD GILBERT, JOHN GRIESER, VIVIAN JACOB STEWART, ROBERT KELLY, HELEN KOSTZEWSKI BROUGHTON, CHARLES NICHOLS, JOHN PECK, NANCY PREISS OLENSKI, HERMAN REYSEN, JR., RALPH SAROS, PHYLLIS SIMKHOVITCH CARROLL, HELEN STARKEY, BERT SVENSEN, LEONARD WILHELM, DOROTHEA YAPS FAUST

CLASS OF 1948
MISSING

JOYCE KNAP BEVERIDGE, RENEE LESSER BAILER,GLENN BLACKWOOD, JOAN HANSEN COSTENBADER, DAMIEN MARIE KATHY DLUGOS, MARILYN VAN ORMER GRADY, GERALD HADDEN, JEAN FERGUSON KOHUT, IRENE FOGLER GROVES, GLORIA HICKOX SMITH, HENRY HILTZ, J ELEANOR BROGHTON MACKEY, JEAN MARCH MALAFRONTE, ARTHUR MARKEY, JANE STEVENS MISCENCIK, EDWARD MURPHY, VIRGINIA SMITH MAHONEY, JOAN BLATCHLEY PAYNE, JEAN JACKSON ROMANO, JAMES TRAPP, JOY VAN BUSKIRK
DECEASED
LOUISE BLAKE TYLER, CLAIRE BONI PILESKI, DONALD R. CHAPELL, ROBERT COX, CHARLES DUNCAN, RUTH FARLEY GINTER, LUCILLE FUSCO CHADWICK, GENEVIEVE HOLT MCLELLAN, ROBERT JASER, KARL LEPESKA, SHIRLEY MAGUIRE, ELIOT MYERS, DONALD PORTER, BARBARA POULSEN SCALZI, ALICE PURCELL HEAD, JOHN SAPITOWICZ, JANET SHACKLETON LABONDA, MARTHA SIMMONS DUBOIS, MARJORIE SMITH SCHWARTZ, ELEANOR STELLA MALAFRONTE, DOROTHY TILLSON PIAZZA, JOHN H. WALDRON, JR., RUSSELL WATROUS, DAVID WHITHAM, JEAN WILLIAMS SHELTON ROSEMARY WISSNER, FRANK ZIELINSKI

CLASS OF 1949
MISSING
WILLIAM ARMOUR, MARY JANE ARNOLD JOHNSON, WILLIAM ASSUNTO, ROGER BASCOM, HAROLD BAUER, WILLIAM CARROLL, WILLIAM CUNNINGHAM, ANN DZIADZIA HODGES, LEIGH GEOGHEGAN, MILDRED HOLMES, RODNEY HUDSON, ELAINE LAMBERTSON BEVILACQUA, PAUL RUSANOWSKY, GEORGE SANDER, ROBERT SCHUMITZ, BLANCHE SIMON KARDASZ
DECEASED
STEPHEN AMBRISCO, WILLIAM ASTROM, NANCY BRAY ANTON, GEORGE DUGAN, DAVID ENDE, JEAN HOWARTH BRAINARD, MARILYN KEITH CHEULI, RENEE LESSER BAILER, JAMES LEWIS, SHIRLEY MAGUIRE,JOHN MC CARTHY, JANE MEYER VIOLA, LAURA MORSE DRISCOLL, ELLIOTT MYERS, DAVID OLIVER, BLANCE SIMON KARDASZ, DOROTHY STOTT WHITFORD, NILS SVENSEN, GEORGE WHITHAM, FREDERK YAP, FREDERICK ZANDER

CLASS OF 1950
MISSING
LOIS AMANN BUYNAK, MARY JOY BOXWELL RINGLER, STANLEY BURDICK, ANTOINETTE CAVALLARO HELWIG, JACK CUMMINGS, DELIGHT DIXON OMOHUNDDRO, ALICE DRISCOLL GREENE, BERVERLY EDWARDS JOY, GERALD GREENE, HILDEGARD HUFSCHMIDT CARMODY, LOUIS LANDER, CONSTANCE PLATT WIEBE, MARJORIE ROSENE PETERSON, RICHARD PROBST, MARION SALEEBA LAZINE, JEAN SIEFERT SHEA, JANET STARR BRANDT, EDGAR VAN HORN, SUZANNE WALLACE CAREW
DECEASED
CARL MARTIN ANTISDALE, DEFOREST BENJAMIN, ARTHUR BYRNE, HAZEL CAMERON JOHNSON, DOROTHY COTTRELL DEWAN, JACK CUNNINGHAM, DOROTHY FANDRELLA ROMAN, BARBARA KLINKO PRZBLYO, ALICE LARKIN ROMICK, MASON LASLETT, NANCY MARINO SMITH, DOMINIC MARTOCCI, MARGARET MAZEAU BROWN, JEAN MCAFEE FLYNN, SHEILA MCLAUGHLIN DUNNE, ANDREW MIRMINA, JAMES O'BRIEN, DAVID OLIVER, PATRICIA PHELAN, LOLITA POULSON VALKENAAR, NANCY TURNER MARINO-SMITH, LENOEL VASSO MEYERS, THERESA ZIELINSKI SHAMANSKY
CLASS OF 1951
MISSING

JEAN ALLEN WYDRA, NANCY BELL LLEWELLYN, ROBERT CAMPANERO, JOAN CROWTHER BLASZCZYK, RICHARD CURRAN, ANN DOLAN SLATER, JOSEPH RAMOS, LILLIAN ROSENE DEANGELO, KENNETH SMITH, EVELYN WYDRA ZALIENSKI
DECEASED
EDWARD BEACH, MARCELLA BOTSFORD ERICKSON, CHARLENE BEEBE BREITENBACK, MAURICE BOURDEAU, KATHLEEN BREEN CORREA, CHARLES BRISTOL, RITA BRUNZELL OTT, HOWARD E. COLE, RICHARD DLUGOS, RALPH DREHER, CAROL ANN DUGAN HATT,PHILIP GERMOND, MARCUS C. HINKLEY JR, JACK KNAPP SR, ROGER KNAPP, WILLIAM MAGER, RONALD MC CORMICK, ANNA PEPE REYNOLDS, KENNETH RYAN, JOANN SMITH FELICELLA, JOAN VINCENT LACKENBACHER, SARAH VIOLA STRICKLAND
CLASS OF 1952
MISSING

HELEN ARMSTRONG BALISCIANO, MARY BLAKE LEWIS, LAURA BLAKE WRZEINSKI, PATRICIA BLAKESLEE MOSMAN, HELEN BOTSFORD FAUCHER, KATHLEEN BREEN, BARBARA CURRY MCDONALD, NORMA DANIELS MITCHELL, BARBARA DUBOIS SODLOSKY, CYNTHIA DURANT PROTONATEERIOS, FRED GRUBE, BARBARA HART BIANCHI, ROBERT HELLWIG, LORETTA NELSON DONALDSON, JUDITH PHILLIPS CORBETT, BARBARA RICHARDS FILANOWSKI, CONSTANCE ROGERS, LOIS SMITH FELDMANN, JEAN TOPITZER LEWIS,
DECEASED
EILEEN ALLISON KOMOSINSKI, FOREST ANDERSON, EMILY RUTH ANDERSON ROGERS, FRED ATWOOD-LYON, BLAKE BABCOCK, ROLAND BARRINGTON, LOIS BRUNZELLE, JEAN BROMLEY LYNCH, DONALD CAMERON, SONDRA CAMMAKER SOLOWAY, THOMAS CASPER, JANET COLE RYAN, MAUREEN CORBETT ZINOWSKI, DIANE COSSETTE WEHRY, JEANNETTE DANBERGE CARUSO, JOHN DUHAIME, PATRICA GILLIS NEWMAN, FRANCIS MCNELLIS, LORRAINE MEHROFF COTTRELL, RICHARD PORTER, PAULINE REEVE CELLA, ALBERT ROSS, PETER SHANLEY, WILLIAM STANISLQWSKI, MARY JO WHITE LACHANCE, DONALD YOUNG

CLASS OF 1953
MISSING

DURRELL BABCOCK, THOMAS CASPER, IRVIN, MICHAEL COPPOLA, MARILYN MILLER. CATHERINE MILLER SMITH, MARILYN REED KREIDER, JOAN WHITHAM VIOLA, EDWARD WALDRON

DECEASED
CYRIL BARTON, DR. MICHAEL BERKEY, JR, MARY BONNER ANTRIM, WILLIAM BRIGGS, MARILYN BRISTOL HURST, CLARENCE DABROWSKI, SHIRLEY DANIELS LANG, JACQUELINE FILLION FINO, WILLIAM HOFMEISTER, NANCY HOWARATH GOAD, ALFRED HOLWORTH, JAMES HRDKRTH, CALVIN HUGINS, AUDREY JOSE SPOTLOW, MARY KEELING, PATRICIA NUGENT SCOPP, ROBERET REYOM, MERRY SONIA ROZEN FOGLER, GLENNA SHORES KALUZYNSKI, MERRY- JO SIRHR BAUER, SIEHR BAUER, C. BARTON WHITAKER, LLEWELLYN WILLIAMS, ELIZABETH WYDRA ZALENSKI

CLASS OF 1954
MISSING
DOROTHY ARMSTRONG OPPENHEIMER, LORETTA BICA LEARY, SUSANNE BORRAS BURNS, JANET ERICKSON HILTZ, HOWARD FREISS, DOROTHY L GAETANO, SHARON GORMLEY CAVALIERE, JEAN GRAHAM GODIALIS, MARY HAMMA CAFFREY, PAUL HARAT, JOAN HASSELMAN BROWN, A. CHARMAINE HODGKINS, SUSAN HOLST MCCOY, JAMES F HOOEY, THOMAS A. KELSEY, GORDON LANE, LORETTA MARCINOSKI MERCER, BETTY ANN MCCARTHY CHARTIER, PATRICIA MONAHAN COCKERTON, ALICE MURPHY POLEK, MARGARET PHILBIN, JOSEPHINE PLATT CLARK, JOSEPH POLLARD, IRVING REYNOLDS, GAIL RODGERS ROUCH, ALAN ROSEN, MARAGARET ROSENE SUESS, RICHARD D. SANDOW, HARRIET SCHECTER, DOROTHY M. SMITH, MARY J. STURTEANT (ELLUM), DAVID SWEET, MAURICE (CHARLIE) THOMPSON, NANCY D. WHITE (PERES), JOHN WILLIAMS, THOMAS R. WILLIAMSON, ERIC WILSON,
DECEASED
JUNE ALLISON, ELAINE M. ANDERSON, LOUISE M. ANGENOLA, CHARLES A. AUBURN, BARBARA BABCOCK DIXON, ALAN B. AWMS W. (SPARKY) BALDWIN, BARRORS, WILLIAM F. BRADLOW, JR., DOLORES BRIENZA BOVA, KENNETH BRITTING, RUSSELL F. BURNS, GEORGE BUSKO, CLAIRE CASWELL CAVALLARO,DONALD CHERPAKI, ARLENE E. COLE, ROBERT CONGDON, WILLIAM COOLAHAN, JOHN COONEY, SHEILA K. COPELAND, DONALD COWE, CAMERON CROWLEY, JRICHARD DINNEAN, JEAN DANIELS, SEAN DELANEY, THOMESSINA (MARYANN) DELVEY, JOAN DOOLING BALL, JOHN (JACK) DOWNEY, DON L. DREW, GARY F. DUNN, EDWARD W. FILLION, ELAINE FOSTER GRENINGER, ALBERT (BUD) HADDEN, SUSANNE HOLST MCCOY, RICHARD HOSKING, ALAN HUNTER, KATHY GRIFFIN CARBERRY, KATHY HUDAK REILLY, LAUREL JACKSON, PATRICIA KELLY, ARLENE M. KOZNER, MARGARET E. LANE, DONALD LOFTHOUSE, RICHARD (DICK) LUCHOR, DONALD MAHER, CATHERINE M. MALOY, JOAN McAFEE, ROBERT McCLURE, PAT MARKS DAGLE, GRANT MATTHEWS, DONALD L. MILLER, SALLY A. MOLLOY, JEANNE E. MORIN, JANET MOUNSEY, MARK NAGEL, jANICE B. NASTRI, PETER B. NELSON, CAROL NEVIN, NORA O'DONNELL FLYNN, PATRICIA A. O'NEILL, ALTON PALMER, GORDON (DON) PALMER, DONALD PETRO, FRED PLATT, KENNETH REEVE, DOROTHY REIDENBACH, NANCY ROCHE, ELEANOR ROSS, RICHARD SAROSI, GEORGE SEELEY, JOSEPH G. SEFCIK, MARIE SERINI SORAK, SHIRLEY SEWELL AMURO, NANCY SONGHURST, VIRGINIA D. SPILLER BRAESE, STELLA STEFANOWICZ BYRON, JOYCE SWIDERSKI, ALAN SYMANSKI, RICHARD TARRANT, DONALD SW. THORNDIKE, JAMES TIMONEY, WILLIAM VAN ARSDALE, JR.

CLASS OF 1955
MISSING
JOHN ADAMS, DANIEL ALFANSO, GEORGE ANDERSON, JOHN BECKER, CAROL BURNS FARMER, VIOLA BURNHARDT (POLLACK) FISCHER, JOHN BYRNES, FREIDA (TERRY) BUCKLEY,ROBERT DIX, HENRY FOGELBERG, BEATRICE GEFRICH, BEVERLY GIBSON, DORIS HASELMAN WILSON, MARY ELLEN HOGAN PULSON, LOIS HOUDE, DAVID JONES, DONALD JONES, GEORGE KNOTH, VERA LAMBERT, SHEILA LEBOFSKY, JOSEPH LONGO, JUDITH MALONE, JAMES MAZEAU, DANIEL MCDERMOTT, MICHAEL PATRICK, RICHARD PECKHAM, SAMUEL RANDOLPH, SUZANNE REED HAAGWELD, DEANNA REYNOLDS, CAROL SAGNELLA WYPY, JAMES STARKEY, EILEEN SHANAHAN, JACQUELINE SHREVES, CHARLES SORENSEN, GERALDINE STOWE, WILLIAM TEEDEN, RICHARD TOLLES, MAURICIO TRUJULLIO, EDWARD WEYANT, IVY WILSON WILCOCK
DECEASED
RUTH AHRENS JANKOWSKI, DANIEL AFANSO, WILLIAM ALLEN, LOIS ANDERSON LINNE, SHIRLEY APPLEYARD MC CORMACK, JAMES BARCLAY, RICHARD BARRY, FLORENCE BANTA HOPKINS, LEONA BEAR QUINSINBERY, HERBERT BEDELL, BEVERLY BELOIN HENRY, FRED BEMIS, JEAN BLACKMAN SILVA, JOAN BLOTNEY BASQUE, GEORGE BRADLEY, SHIRLEY BRADLOW SCIUBBA, MARY ELLEN BRINK, PHELAN, GLORIA BRISTOL CHEVALIER, NANCY BROWN HOLTZ, ROBERT CREAMER, MARY CROCCO LYDIKSEN, CHERYL CRYAN FOOTE, THERESA DAVIS PIGNATELLA, NICHOLAS DOLYAK, ROBERT ELIAS, ERNEST ELLIS, BENITO FORTE, RUSS GAMBLE, RAYMOND GAUDETTE, JULIA GILL BEZAYFF, WALTER GOAD, JOSEPH GRIFFIN, HARRY HAIGH, NANCY HANNON NELSON, JUDITH HAWES PAPALE, ANITA HERB PULLEN, DAVID HOILES, JAMES HUNTER, NORMA HUTCHESON MCGOWAN, JANET JACOBS BLOCK, FRANKLIN KITREDGE, THOMAS JEFFRIES, BETTY LOU KELLY MCGOVERN, DIANTHA KELSEY SCHNELL, JOAN LAFOND VISCONTI, MARY MCMAHON HENDERSON, ROWENA MEAD MARGOLAN, DENNIS MENOLD, CHRISTIAN NAGEL, LORETTA NEARY D'ONOFRIO, PAULINE NEVIN NORTON, JOYCE NOVELLI MCGOVERN, JACQUELINE NUCCITELLI CASE, ADELE OBER MC DOWELL, PATRICIA O'RIELLY MAHER, CARY PALMER, JUDY PATERSON SMITH, LOIS PITTEWAY MCLEAN, FRED POFFENBURGER, MARIE POULSEN ANTON, DAVID REDMOND, PATRICIA ROBINSON, WALTER ROWLAND, SHEILA SEJMAN ERICKSON, JACQUELINE SHREVES BAKER, JOSEPH STANISLAWKI, GERALD STEVENS, MARILYN STOTT BOURDEAU, CAROL STROM BLACK, RUDOLPH TARNAWA, RONALD VALLEY, JACK VAN RAAPHORST, EDWARD WASSON, RUTH WEAVER AKINS, CLIFFORD WEYANT, CHARLES WHITE, JOYCE WHITE, BYRON WICKHAM, GEORGE WILLIAMS.

CLASS OF 1956
MISSING

JEAN BRISTOL GAITO, DOROTHY CROSBY, DIANE DECHAMPS, EMANUEL DELLATORRE, PATRICIA DELUCIA, MARYANNE ECKWEILLER, BRADFORD ELKER, GEORGE ENGLAND, JAMES FULLER, JAIME GONZALES, BARBARA HOWE PATRICK, DAVID JASER, VIRGINIA KATRICK SIMPSON, NANCY KING, BARBARA LEE LISMAN, JOHN MACDOWELL, RICHARD KVANCZ, BARBARA MAY MILLER, JOAN PALESCHIC SANDWICK, CATHERINE SHUMAKER RICKARD, PATRICIA STAPLETON MARTENS, DENOVOA TRUJILLO PALMIERI
DECEASED
LOUISE ALLEN TIGHE, MARIAN ALLEN MARENNA, ANNA ALTER CLARKE, JUDITH ANDERSON SPANKS, CARMEN ARPINO, WILLIAM AUGER, VIRGINIA BAISLEY HARRIS, NANCY BALL VINCI, BEVERLY BARTLEY ALLEN, BRIAN BEREGSZAZY, PATRICIA BESSE WHEATON, LINDA BEVILACQUA WHITNEY, ARLIS BLAKE, MARY LOU BLATCHLEY O'MAHONEY, MARION BUNGER LANE, JANE CABLE, JOHN CASEY, JUSTIN CERRITELLI, GEORGE CLARK, RICHARD COAKLEY, JOHN CONNORS, SIDNEY COOK, WILLIAM COOK, RONALD CURLEY, RENETTE DEREPENTIGNY, DIANE DIETRICH WENDELL, ROBERT DIXON, DIANE DOELLING RASHAN, RICHARD DONOVAN, BRADFORD ELKER, ARNOLD FABIAN, THOMAS FEARNLEY GEORGE FILLION, DAVID FOOTE, CHARLES FOSTER, JAN FUGAL, MARILYN GILLINGHAM GAMBARDELLA, WILLIAM GOSS, HUGH GREGORY, WILLIAM GREGORY, JEAN MARIE HALL, BEVERLY HAWKINS NOYES, JEAN HAYES O'KEEFE, RICHARD HEBERGER, ARTHUR HOFF, BEATRICE HOKANSON MARSH, KIRBY HOWLETT, RUTH HUBBARD SONGHURST, WAYNE HUSTON, GEORGE IMBIMBO, JR, PHYLLIS JOHNSON HAGAN, SUSAN JOHNSTON BRUNT, DOROTHY KELLY, PAUL KOPP, CAROL KRAUSE, BEVERLY LAPAN MAJORIS, HELEN LARIVIERE JUDSON, RICHARD LEPESKA, CAROL LUNDE COBB, GEORGE MACALUSO, SCOTT MACAULAY, CLAUDIA MACGINNIS WASSON, SETH MAHER, JERRY MASON, ALICE MCCARTHY CURLEY, JAMES MCCARTHY, DAVID MILNE, MARY LOUISE MORAN DEVINE, WILLIAM MORSE, HENRY NASH, WILLIAM NEELY, SANDRA O'DONNELL VOLLPE, ROBERT PAIGE, HOWARD PECK, JOSEPH PERRY, LUCY RATTO MORROW, SARAH REID JIMINEZ, JACK REYNOLDS, JOAN SADJLOSKI HUNT, INGRID SCHNEIDER SCRANTON, WILLIAM SCHRADER, KENNETH SHEPARD, JO SHOPSHIRE ZEEK, WALTER SMITH, JOHN SORAK, LEE SUMNER CUSHMAN, MARY ANNE SURGALIS FERGUSON, JANET VARANEY WALDRON, WILLIAM WILCOX, ROBERT WILKINS, SHEILA WILLIAMSON WALTMAN, ROBERT WILLINGS, CYNTHIA WOOLLEY GYURKOVICS, JOHN ZEEK STEPHEN ZENDT
CLASS OF 1957
MISSING

ALICE MAE BURT, PATRICIA A. CUMMINGS, , BARBARA G. DUNKIN, PATRICK E. GRAHAM, PATRICIA ANN GRIFFIN WILDS, PAUL SIDNEY MAIN, KATHY MCKEON MACKAY, MARILYN J. MILLER NESCHKE, NORMA MORANN CAPPADONNA, DIANE ROBISCHON IRVINE, RALPH J. ROSS

DECEASED
BARBARA ADAMS STARR, HAROLD ADAMS, KATHY ALLISON SOTNIK, LEONARD ALTER, RALPH ANDERSON, TED ANDREWS, MILDRED ARMSTRONG TIMONEY, HAROLD BARBER, ALBERT BECROFT, ALICE BELOIN, JOHN BERKY, RAYMOND BERUBE, DOROTHY BIRK TASHLEIN, JUDY BLACKMAN GRISWOLD, STETSON BLAKE, GERALD BLEAU, RICHARD BOURDEAU, JOHN BOWEN, HENRY BROCKENBERRY, ROSE BROCKENBERRY, CHRIS BUNGER, ELLIOT BURTON, GEORGE BUSCHER, JEAN BUTT VITALI, JACKIE CABOT SMAKULA, ELLEN CAMERON, FRANCIS CANFIELD, BRUCE CHADWICK, MARY COLE RICOTELLI, JACQUELYN COULL, KATHLEEN CORMIER WILHELM, ERNEST CROCCO, JOHN DADONA, WILLIAM DE ELLE, BEVERLY DE ELLE ESPINOSA, EVELYN DIGGS WATERS, JOHN DONEGAN, RICHARD DOWNEY, MARLENE DRIEND ROLAND, SHEILA EAGAN, RAYMOND EMMONS, JANE GALINAS, FRANK GEOGHEGAN, PAT GRAHAM,RICHARD HARCHERIK, DAVID HARRIS, ROBERT HASSELMAN, MARGARET HAVILAND WILLIAMS, CAROL HOPKINS WYDRA, RUTH HOWELL COGSWELL, VINCENT INGRAHAM, JEAN KAHL RENELL, PATRICK KELLY, WAYNE KELLY, FRED KELSEY, ALICE KLAGES STANISKAWSKI, DELORES KOSA FINN, JOHN KRAUSHAAR, ROBERT LADAMUS, DENNIS LAPE, ROBERT LEE, PAUL LE PAGE, BERNARD LICKTEIG, ROBERT LIRBRVZ, JUDITH LUNDE CLINI, CRAIG MACAULAY, PAUL MAIN, SERENA MCKENNA O'BRIEN, SHARON MC KIERNAN BALDWIN, RICHARD MCMANUS, LEONARD MICHAELSON, MARILYN MILLER NESCHKE, JOSEPH MOGER, DONALD NABER, LESLIE ANN NAGEL STALKER, AUDREY NETTLETON SMITH, PAT PERKINS, MARJORIE PHILIPS DIFFENDERFER, EDWARD PIVELAIT, CLYDE PRUETT, BRENDA REDMAN, JAMES REYNOLDS, JOHN RIDER, ROBERT RISSELL, JACQUELINE ROBERTS, JEAN ROBERTSON CORNELIUS, JON ROBINSON, JOHN ROEBER, ROBERT RUSSELL, JOHN SCHEGG, JAMES SCHOFIELD, ROSEMARY SOGGA FORCIER, CHARLYN SMITH BEMIS, PATRICIA SMITH YOUNGBLOOD, PETER SPENGLER, HOWARD TAYLOR, DAVID THOMAS, HARRY TICKEY, ROBERT TRACY, MARION WALKER EDWARDS, RICHARD WARK, JOHN WILLIAMS, CAROLYN WHITORD CAYLA, ROBERT WINSLOW, ROBERT WOOTON, JEWEL WYOMIC COGAN
CLASS OF 1958
MISSING

DAWN ADAMS O'BRIEN, CAROL BECROFT, CAROL BENVENUTI, BERRY, NAOMI BURGESS BALL, KATIE BURNS CROWLEY, JOHN CUSMANO, EVELYN BUTTERY LEWIS, GEORGE CAPELLE, MARGARET CARTER, KEVIN CASEY, ROBERTA CONOR, PAULA HOWICH, NAN DAILEY, DEBORAH DEMPSEY GREELEY, STEVE EVANS, BEVERYLY FOSTER, DOUGLAS GRANT, JUDY HINE SCHULER, PAUL HIRTLE, ROY KRATOCHVIL, LEROY JEANETTE, SANDRA LLOYD BACH, HAROLD LYNCH, BONNIE MORELAND TYLER, PATRICIA MURPHY, PETER NEILSON, PATRICIA O'NEILL PARKER, ROBERT PASTIR, DAVID PHILLIPS, WILLIAM PIERCE, WILLIAM RILEY, DOLORES RISKALA MATZEN, JOY ROGERS GILLEN, KATHLEEN ROGERS, PAT SABIN IVES, SHEILA SCOTT, FRANK SHULTIS, DORSIE SMITH, GEORGE SMITH III, ROGER SMITH THOMAS SMITH
DECEASED
FRED BAYERS JR, MARJORIE BLAKE DIXON, JOYCE BOWMAN MARTIN, JOHN BOULTON, KATHLEEN BRANNIGAN WINDBLAD, RICHARD COVIELLO, BILL GRIFFIN, EDWARD HAGER, JESSE JAMES HAMBLIN JR, PATTY HOYT, ROBERT MAHONEY, PAT MCGREW KUPINSKI, ROSEMARY PISACANE PLATT, PATRICIA RIDER GLEASON, JOHN SOBERIAY, CAROL URBAN, CHARLES WAKEMAN, CYNTHIA WANIGA JAMIESON, ARTHUR WHITE

CLASS OF 1959
MISSING
CAROL ANDERSON, DOLORES NATOLE AUSTIN, PHYLLIS FORCIER ABBOTIELLO, BRUCE ADAMS, CAROL ANDERSON, HENRY ARTMAN, JOSEPH BENKOWSKI, PETER BERRIEN, LINDON BLANCHARD, MARGARET TRANQUILLO BOROS, LINDA EGAN BOWEN, SYLVIA MCKENNA BOWMAN, EILEEN BRICKETT, NELSON BURDICK, SUZANNA PEMBER CASSELL, PENELOPE SCHUESSLER CERRITELLI, JOHN W. CONE, RICHARD CLARK, ELIZABETH PICCOLO DANIELS, PATRICIA LOCKWOOD DAVIS, WILLIAM DOELLING, VICTORIA ANDREUCCI FRAIOLI, THERESA KWOLEK FRAZIER, JOAN SELIGA GENTILE, SYLVIA STEELE GEORGE, PATRICIA WOLTER GOLDEN, RICHARD M. GORDON, JANE WILLIAMSON GOULD, NANCY PRUCKNER GREGA, DAWN GROH, ROBERT GUNN, BONNIE SWEET HARRISON, CAROL HARKABUS, ARLENE HOKUNSON TARBOX, CLYDE HOFFMAN, ROBERT HOLLY, DOROTHY HUSTON, CAROL SHROPSHIRE IULO, RALPH JACKSON, GORDON JACOBS, JANET RUBIN JAMERSON, JAY JUDGE, JANICE KATZ CHING, GUNTHER KAUL, DONALD J. KELLY, LAMAR R. KELLY, ARLEEN KOCIS KALINOWSKI, BARBARA SUTTON KNOTH, BETTY LOU O'NEIL KRASENICS, JOYCE LANCE, MARGARET MARTIN MALOVANY, DAVID MARCZAK, LYNNE RICHARDS MCCORMICK, ANNETTE BOZSIK MC DONALD, PETER MENOLD, MARIE ZEMOLA MOCKLER, MICHAEL MOCKLER, ELMER MORANN, BARBARA GENOVESE MOYER, VIRGINIA MROZEK BENKOWSKI , JOSEPH NESTER, PATRICIA HESSBERGER PAIGE, RICHARD PIEGER, LAWRENCE PINCO, ELAINE BOYLE PLAIN, RUTH ELLIOTT PORCIELLO, GERALD POTKAY, LEWIS PRICE, PHYLLIS REID, RICHARD REIDENBACH, JOHN ROGERSON, SUSAN ROSENTHAL LAURENCE, CAROL COAKLEY ROSSI, LILA BOOZER RYDER, BARBARA HEBERT SEAHOLM, RICHARD SHEA, CAROL HODGES SHULTIS, JR SIMPSON, JR, THOMAS SMITH, FLORENCE NICHOLAS STANFORD, BETTE BARRY THOMPSON, BONNIE THOMPSON, RICHARD THOMPSON, RACHALENE SMITH TIERNEY, PAUL TRACY, JOHN TWIGG, ALBERT WAGNER, LANITA PHILBRICK WALKINSHAW, GEOGRGE (SKIP) WARD, SANDRA THOMAS WEISS, CAROL RAUCH WESTHAVER, BARBARA YOKSZA, NANCY ZIMMERMAN

DECEASED
HENRY ARTMAN, EDWARD BETLINSKI, CAROLE BOYNTON FANNING, HELEN BREEN IANIELLO, RONALD CALLAHAN, LORRAINE CASPER JOHNSON, JOHN DALTON, RUTH ELLIOTT PORCIELLO, CAROL FLYNN RESCIGNO, GLORIA FUSCO MARINO, THOMAS GRIFFIN, PETER GRISWOLD, ARLENE HOKUNSON TARBOX, ROBERT HOKUNSON, CAROLYN KISH ANDERSON, DAVID MARCZAK, MARLENE MASON CROSBY, CHARLES MELOLING, VICTOR SEKELSKY, PATRICIA SLAVIN CROCCO, JAMES SOBANSKI, NANCY SURGALIS STEWART, NANCY TRASK PETITTE, GEORGE WHITHAM, BARBARA WNETA COOK

CLASS OF 1960
MISSING
THOMASINE PAYNE ALBERTAINE, DAVID MOORE BISONETTE, ELEANOR BUCK FREEMAN, NOREENE O'GRADY BURKE, COLLEEN CASEY BURNE, THOMAS CANDIA, ROBERT WILLIAM FLAVELL, DIANE FINO GROTON, KATHLEEN GOVONI, JUDY MICHNICH KNECHT, JOHN (CHUCK) LELAS, PAULINE MIGNEAULT CUSMANO, ELIZABETH MILLER GUGLIELMONE, ERNEST KELLY, WILLIAM MORIN, MARYLOU MURPHY GRIFFIN, KAREN BROWER PARNIANSKI, REGINA OLIVER PENTZ, LYNN ELANDER SACCAVINO, CAROL KING SALVATORE, JAMES SNEDDEN, VIRGINIA LEE STEELE VIRGULTO, GERALD ROBERT TENEYCK, JJOSEPH UURESKY, LESLIE ROONEY WORKMAN, BETTY LOU WALLACE STARK,

DECEASED
RICHARD BABYAK, MARY LOUISE BOUTELLIER ALLEN, LINDA DANIELS ALLISON, CAROL AMENA, JOAN BALSAMO STANISLAWSKI, JAMES BOULLOSA, BONNIE BRAY KREHER, PAUL BRUCE, ELEANOR SULLIVAN BUERER, ANTHONY BULL, PATRICIA CULLEN, CAROL PRUETT FIORILLO, DANIEL FORD, NANCY LOUISE GAIDISH, MARLENE GILES, DENISE HARKER GRAVELIN, ROBERT HARRINGTON, DONNA HARVEY NOBLE, RICHARD HAVRDA, GEORGE JOHN KASKEDAKES, STEPHEN HOYDILLA, LAWRENCE HOYT, EDWARD HUNGERFORD JR, LYLE JAMES, CYNTHIA IMBIMBO SCANZILLO, KAY JACKSON SCHULZE, ROBERT JEFFREY, RAY JOHNSON, CARLTON JONES, ROBERT KALLGREN, SIMON KAPRAL, CHARLENE KAY BARBER, CAROL KERKLA RUBIN, SANDRA KILLIAN THOMAS, MARY ANN KIRK GLAZIER, ANDREA KIVIC, CAROL KOHLER NEELY, MARTIN KULENYCH, WILLIAM LASLETT, LYNNE TURNER LOCKWOOD, SANDY TAYLOR LOICAONO, JOHN LOMBARDI, JO-ANN LOVERME, THOMAS MASSEY, ANGELA MAUGERI, LESLIE MACALLISTER BANNON, MARY THOMPSON MCNAMARA, LYNNE MCLEOD WOOTON, NORMAN MELANSON, DONALD MENO, DOUGLAS MILNE, JANET MONGILLO PREISS, SANDRA PACE MESAROS, ANITA ORNE KELLY, JUDITH PECKHAM WEYANT, CLIFFORD PREISS, GEORGE PUSKAS, FREDERICK REIDENBACH JR., LESLIE ROONEY WORKMAN, FRANCIS ANNE ROVNAK CAVALLARO, CAROL RYNKIEWICZ SCINTO, WILLIAM SLAUGHTER, JAMES SOPERO, VINCENT STANKIEWICZ, JAMES STEWART, EVELYN TAFT POST, GERALD TEN EYCK, ROBERT URESKY, LEIGH WAISONOVITZ RYAN, JOSEPH WARZEL, EDWARD WATERS, BARBARA WEIMANN DWYER, DAVID WILSON, WILLIAM DONALD WOLF,

CLASS OF 1961
MISSING
PENELOPE ASPINWALL SWANSON, PATRICIA ANN BARNER, DENNIS E. BERGER, BARBARA BICA ELLIS, CAROL BIRCH, ARLENE BIRK HELTON, PHILIP BLAKE, MARILYN BLAIR SCHIFFER, ERLENE BLANCHARD WATSON, PHILIP BORDEN, ROBERTA BRAGES RUSSELL, ROBERT BUCK, DANIEL B. CASEY, GREGORY COLE, NORMAN COON, JANET DAHUT WEINBURG, BEVERLY DAIGLE DRAGOO, HARRY C. DAVIES, MADELINE DELUCIA, NICHOLAS DUHANCIK, JOHN E. EDWARDS, ALAN FLADD, ELLEN FOSS SUTTON, PAMELA M. FRENCH, NORMAN J. GAGNE, DAVID A. GILBERT, SHARON GOODWIN YOUNG, LINDA HALL OWEN, NANCY HARRIS HILL, MARIE HAYDOCK, JOHN J. HENNESSEY, PATRICIA HENRY, ERICK B. HOGAN, SHIRLEY A. HOPKINS, DANIEL HOTT, NORMAN J. JACKSON, BARBARA JANES DEVITO, CATHY L. JANIS, WILLIAM J. JOHNSON, JOAN JUDKINS TOTH, THOMAS KAMINSKI, ROBERT KLINGER, BARBARA KOVACH DAIGLE, JOHN LANE, ERNEST LEVESQUE, ROBERT LLOYD, GEOFFREY LUND, DAVID C. MAC NAMEE, JOYCE E. MASSEY, MARY MATTHEW JOHANSEN, MARCIA MAVER, JAMES MCGILL, JOHN R. MEINICSAK, JUARINW MIKITA LATTANZI,NANCY MORGAN LINLEY, RONALD MORRIS, CHARLES MURPHY, JUNE P. MURRAY, WARREN E. MYERS, JOHN OHLIN, ANN PLANT GELORMINE, DAWN PLUMB JACKSON, ROLAND F. PURCELL, JAMES F. RILEY, DONALD ROBINSON, ROBERT F. ROCKOVICH, JAMES D. ROSSO, LINDA RYAN VANARSDALE, JORUND BORG SAGEN, KENNETH SAKS, THEODORE J. SANTOS, ELIZABETH SCHROEDER, DRUCELLA SIMEONE STANFORD, ROBERT C. SONDERGAARD, CAROL STANNSH, DOROTHY STEELE, BARBARA STONE PAINE, KATHLEEN SULLIVAN, BERTIL SWANSON, RICHARD M. TAKACH, CAROL TOULSON, RODNEY TOULSON, VIGER MASTROVOCCO, PHYLLIS WALTERS IGNATOWSKI, JANE T. WIGGINTON, LESTER WILSON, PATULEET J. WITKO.
DECEASED
ELEANOR ADAMS JOHNSON, ROSEMARIE ATTARDO KIMBALL, ANN BERGMAN, ROGER BORGERSON, BARBARA BROWN MELANSON, BARBARA CHAMBERLAIN TASHLEIN, SHARON CLARK CRASILLI, ELIZABETH CONKLIN TUELL, THOMAS COVIELLO, KATHLEEN CREELAN LUTZ, MADELINE DELUCIA MEYER, LEONARD DELVEY, CRAIG DIRIENZO, MICHAEL DONOVAN, WILLIAM DROVIE, DARRELL FLECK, FLORENCE FOLEY POULOS, JOAN FORAN, SHIRLEY FOX ADAMS, THOMAS C. FRANCIS, BETSY FRICKE LYNCH, PAUL GOODSPEED, JOHN GUSTAFSON, PATRICIA HANSON SHANNON, ROBERT E. HONEK, CHARLES HOXLEY, BARBARA HULSE WOLF, JEANNIE JANUSKEY KIERNICKI, MARK KASMIN, JACK KERIVAN, BARBARA KROOP COTTAGE, MARIANN KWOLEK MOYHER, JOAN ANN LANDRY CASEY, CHARLES LECOURAS, ROY LEGER, RICHARD LOMBERG, RICHARD A. LURIX, JOANN MACTAGGART, JOHN J. MAGUIRE, SALLY MALONEY, THOMAS MASSE, GRACE NOLAN, ROSANNA O'NEILL LILLEY, DANIEL O'SULLIVAN DONALD PALADINO, WILLIAM PAUL, THOMAS L. PAYNE, JOAN PHILLIPS TRAPP, RUTH PHILLIPS, CAROLYN POWELL MIHALEK, HARRY G. PUGH, ERNEST J. QUEDENFELDT, ROBERT J. RICHARDS, ALBERT RISSELL, DONALD ROBINSON, JAMES SALANI, WILLIAM SARNECKY, GARY SCHAUMANN, ROBERT SCHOTTA, PATRICIA SCHUESSLER RAVENELLE, CAROL SEKELSKY ARBUCKLE, SUSAN SHORT PALMER, JAMES SIMONE, PETER SKIRKANICH, SANDRA SLAKER, OLIVE SNEED, TAYLOR L. STEELMAN, DANIEL WILLIAM TASHLEIN, ELIZABETH THENNES CALDERWOOD, FRANK J. TYRRELL, DAVID P. VODOLA, CAROL WAYNE, DEENA WEBSTER INGRAHAM, DAVID WILLIAMS, GERALDINE WISNOUSKAS STONE, NANCY YERXA BERRY, EMMIE ZINK BARR

CLASS OF 1962
The MHS Class of 1962 attended Milford High School for three years. In our senior year, Jonathan Law High School opened and half of our class attended JLHS and graduated from JLHS. We have always considered ourselves one graduating class, and have always combined our reunions. Below are the missing classmates from the Class of 1962.
Milford High School Class of 1962
MISSING CLASSMATES: Ruth Allen Steinbach, Rosemarie Alter, Jeffrey Bauer, David Bernberg, Theodore Blaine, Jill Blair, Louise Bourgeois, Robert Burns, Patricia Carusello, Russell Clark, David Clegg, Thomas Early, Carolyn Egan Rogers, Albert Fortier, Roger Fray, Joyce Gallio St. Onge, Marjorie Hawes, Judith Hill, Richard Hudson, Judith Kerivan Workman, Karen Kivic West, Fred Lehman, George Lettney, Pamela Lockwood, Bradford Marks, Larry Mockler, Thomas Moon, Gayle Moran Miko, Eileen Paquet, Carol Parmelee, Georgia Phillips Langley, John Pluchino, David Racki, Donna Robinson Welch, Barbara Safford, Richard Sibbick, Ronald Siegmund, Janet Sieling, Sharon Skorzewski, Sheryl Skorzewski, Robert Smallberg, Earl Steiner, Kathleen Sullivan, Ronald Szydlo, Barbara Walakiewicz, Norman Winkler
Jonathan Law High School Class of 1962
MISSING CLASSMATES: John Agnew, Thomas Aspen, Carol Ann Brienza Peterson, David Brown, Linda Caraglio Trask, Richard Carlson, Gail Chmielenski, Louis Cicerone, Larry Clinton, Maureen Collar Howard, Robert Collins, Virginia Elias, Mary Ellison, Gregg Gibson, Carol Grant Runlett, Susan Hall, Dawn Hallock, Kathleen Howard, Elizabeth James Lewis, Marilee Jones, Anita Kelly, Robert Kelly, Zita Kondrath, Barbara Kostant, Dorothy Krawczyk Mazzaway, Gerald Landau, Carolyn Lockwood, Raymond Mariacker, Willis Marlatt, Robert Mead, Douglas Miller, John Moore, Patricia Murphy Fisher, Edward Novotny, Nancy Ann Odell Donaldson, Maryjane Orsino, Vera Overchuck, Janet Patterson Wiltsie, Ralph Pisacane, William Provost, Patricia Robinson, Maryjane Rogerson Frechette, Josephine Romano Amedy, David Rowe, Gail Rowe Doty, David Smith, Patricia Smith, Steven Sorak, Diane Steele Munson, Dianne Surenko, Suzanne Taylor, Robert Thiman, Eleanor Thomas Canfield, Joan Williams Kromer, Nancy Wolff
DECEASED CLASSMATES 1962 - (MHS and J LAW)

Kenneth Anderson, Ellen Baldwin, Chester Barnick, Mary Beirne Chapman, Lynda Betlinski, Curtis Booth, Bruce Bosworth, David Broderick, Carl Brouillette, Clayton Brown, John Bruno, Lee Burglin, Richard Cambigue, David Chadys, Thomas Cochrane, Judith Comstock, Thomas Conniff, Wayne Davis, Carole Diggs McAllister, Marshall Duhaime, John Eggleston, Timothy Elliott, George Fausel, James Foster, Donald Fricke, Gary Frost, Susan Gaito, William Galke, Paul Goodspeed, Judith Graham, Andrew Hamblin, Robert Harris, William Healey, Katherine Helwig, James Hiltz, Steve Huchet, Richard Jackson, Margaret Jordan Williams, John Kearney, Howard Kirby, Stanley Kukauka, Hermione Labovitz, Theodore Lambert, Martha Laurent, Phyllis Leonardi, Edward Longo, George Lopez-Cepero, William McNamara, Paula Measom, Louise Minafri McManus, Richard Newlan, Paul Ostrinski, Richard Owen, Joan Parkin, James Parsons, Mary Petrilak Skibicki, Tryna Price Morton, Patricia Pruett, Sheldon Runlett, Zita Saulys, Linda Schupbach, Kathy Scully, Linda Simko Reuben, Bertha Smith, Keith Soller, Charlotte Stolberg Qubeck, Carol Sugarmann, William Trevethan, Cecile Tulloch Romer, Diane Vodola, Margo von Elling, Richard Weir, Dale Wilson.
CLASS OF 1963
MISSING

JIM ATTARO, THOMAS BREEN, RAYMOND BRENNER, GEOFFREY CHITTICK, ANN HUDAK POLLOCK, MICHAEL KRAUSS, RICHARD ZIMMER

DECEASED
JAMES ATTARDO, JIM BREEN, RICHARD THOMAS DALTON II, JUDITH COMSTOCK DAVIES, DIANA CYR FITZGERALD, LAURA MORTON CHATELLE, AGNES NAPOLITANO, JOHN NOWICKI, STEVEN F. ROGERS, NANCY SOULE HAVRDA, GRETCHEN TREIBER JESUDOWICH, ROBERT WESTON, MICHAEL WHITFORD, GLORIA YORK BRIGGS

CLASS OF 1964
MISSING
www.mhsreunionclassof64.com
Robert Barley, Carol Barnes Reignier, David Benoit, Jacqueline Berube Levesque, Susan Blake, Sandra Elaine Borders, Jo-Ann Briggs Anglace, Kathryn Brown Barrett, Paul Burgess, , Wes Chalker, Jon Clark, Nora Coe Nichols, Stephanie Convertito, John Crandall, John Deluca, John Doxey, Barbara Dudzinski Pierce, John Duefrane, Joseph Farrell, Robert Fitch, Bill Foster, William Gallant, Bruce Gamwell, Patricia Gordon Tichy, Theodora Gronau Barley, Mary Ann Hamilton Lewis, Barbara Hanson Lambert Albert Harkabus, Christina Hubman, John Hume, Judith Irwin, Betsy Johansen Wenk, Clyde Johnson, Claire Johnson Smith, Deborah Johnston, Gisela Kaul Schutz, Kevin Keefe, Frederick Kenddrick, Nancy Kerwin Audry Kiss, Edward Konosky, Ronald Kozlosky, Ken Lesnick, Robert MacDonald, Andrew Magyar, Betty-Jo Ann Mckeon, Betty Ann McMahon Wilson, John McMellon, Ronald Milewski, Francis Morin Klunk, Susan Mulligan, Barbara Newcomb Palmer, Susan Newman Byerly, William Noll, Dale O'Dowd Von Eck, Raymond Page, Jonathan Patrick, Emma Potts Lisak, Jay Press, Edward Rasen, Sharon Reiner Debiaso, Louis Richitelli, Genn Rivard, Carolyn Schultheiss, Phillip Simeone, Claire Skorzewski, Frederick Smith, Karen Spencer, Carol Stasheno Carpeneter, Vickie Wterhouse Campo, Ronald Watkins, Robert Weaver, Linda Weimer, James Williams
DECEASED
Louis Barone, Gary Bennett, Michael Burpee Bragdon, Sheila Bowman Corbin, Thomas Cochrane, Benjamin Damsky, John DeBrocke, Harold Elgee, Christian Fricke, Daniel Gomes, Jeff Gorman, Ray Graham, Milt Gryskiewicz, Gordon Hall, Judith Hubbell Foster, Barbara Hunihan Tully, Phyllis Hutt Coffey, Nancy Ingalls Foster, Susan Ives Rose, Peter Kendall, Richard Knowlton, Paula Kupson, Charles Lelas, Leslie Lloyd Maginniss, David Marmelstein, Ernest Marra, Linda Maver Goodnow, Linda May Logue, Harold McCarthy, Lucy McCullough Button, Patricia McNamara Deichmann, Patricia Meyer, Robert Mitchell, Carol Moore Bartimole, Douglas Parsell, Joseph Paskin, David Praskievicz, Diane Rome Gabriel, Patricia Rydene, Thomas Secondi, Richard Seeliger, Robert Seiden, Judith Seltzer Hyman, Cindy Shea Seefahrt, Faye Simon McGrew, Sue Smith Rivard, Gary Soule, Howard Starr, Albert Sullivan, Diane Surgalis Russo, Kenneth Wilson, Bradford Wright, Corrine Zandri Smith, Paulette Zukauskas
CLASS OF 1965
MISSING
KATHLEEN ADAMS, LINDA ANDERSON TEMPLE, CAROLYN ANGENOLA, ROBERT ARMSTRONG, ROGER AZEVEDO, DOUGLAS BAIRD, PATRICA BAKIS, KENNETH BARNES, SANDRA BEDRIN, DAN BENNETT, BARBARA BENOIT, JOCELYN BOYER SODERBURGE, ALICE BRAY, ARTHUR BRENNAN, EDNA BROCKENBERRY, CORINE BRUSH, BEVERLY BURK, BARNEY BURNS, GAIL BURPEE, PHILIP CHATFIELD, CATHLEEN CLARK, MICHAEL CLEARY, NORA COE, RODNEY COLE, ROBERT CONE, GAIL CONKLIN NOVOTNY, PHYLLIS COOKSON KRUSH, JULIA CRUTCHFIELD RICE, LINDA CROCK, MARYANNE CHESTER CROWLEY DAVIES, CHERYL DEL PIANO, ALGOT ERICKSON, BARBARA FARRINGTON, HOWARD FINGER, GRACE FLYNN, JOANNE FOGLER, LORRAINE FRANCIS HUMPHREY, LARRY FULLERTON, LINDA GAMMON MCLAREN, STEPHEN GAMMONS, ARNOLD GILBERT, JOSEPH GILL, GERALD HADELMAN, ROBERT HANAHAN, RICHARD HANNABASS, SANDRA HAWKES, GAIL HARRISON, SANDRA HAWKES, DEBORAH CRIPS HAWTHORNE, LINDA HIBBS, MARGARET HUDAK, LORRAINE FRANCIS HUMPHREY, CARL JACOBSON, LARRY LEBOFSKY, JOAN KATES, CHRISTINE KELLY, WILLIAM KENNEDY, PATRICIA KILKENNY, EMILY KING, CHESTER KOCESKI, DANIEL KRAUSE, PHYLLIS COOKSON KRUSH, JOLINE LAMSON, MARCIA LAMSON, KATHLEEN LANGLEY, TERRI LOCKE, PHILIP LOWE, CATHERINE FRANCIS MAHER, ROBERT MAPP, JOSEPHINE MARINO, LESLIE MASON, LINDA MC LAREN, LINDA MORAN, KATHLEEN MORAN, THOMAS MURPHY,DONNA O'CONNOR, KATHLEEN O"NEIL, ROBERTA PETERSON, ROBERT PETREMONT, GEORGETTA PLUCHINO, PAMELA PODOS LITTLE, JAMES PORTERFIELD, JOHN REGAN, JOHN REGAN, JAMES REGAN, KURT REINEKE, BILL ROBINSON, DAVID SCOPINO, PASQUALE SETTANI, CHARLES SHANSKY, EARNEST SHAW, DAVID SHAW, CAROL STANKOSKY SHEFFLER, JUDITH SHORT, MARGARET SIEHR TAYLOR, BARBARA SOULE, WILLIAM ST. JAQUES, JOSEPH ST. JOHN, JAMES SUPAN, LAURA TAURICK, MYRA THORN, GERALDINE TRAPANI BUCKMAN, BETTY TURBEFILLE, WILLIAM TURNER, LYNN TWIGG, RICHARD WAGNER, RAYMOND WHITE, JAMES WHIELER, LOUISE WILLIAMS, DAVIS WILLIS, JOSEPH WILLIS, JANICE WILSON INERANTE, KENNETH WILSON, DAVID WITKO,LYNN WOODRUFF HIGGINS, MICHAELENE WOZNICK, KATHLEEN ZANDRI, LORRAINE ZAPERT TWIGG

DECEASED
ALFRED ALEXANDER, BONNIE BAINE KARNEY, CONSTANCE BECKER ELIANO, SHERRIE BERNBERG PAZSAK, RODNEY BILLINGS, JEAN BOLICK MIKITA, ARTHUR BRENNAN, JAMES BURNHAM, LEROY BYRON, PAUL CLARK, NORA COE NICHOLS, PETER DANOS, DOUGLAS DeFONZO, JAMES DIVINEY, RALPH ELISEO, RUSSELL EVERTS, PATRICIA FERDINANDUS LAMB, LINDA FERGUSON PRESCOTT, DANIEL FISHER, NEIL FORAN, FRANCES GABRYSZEWSKI, JAMES KELLY, ALEXANDER KONSKI, ALEXANDER KRIPAKOV, KATHERINE LANGLEY, BARBARA LIVINGSTON, ROLAND LIZOTTE, STUART MANROEL, JOSEPHINE MARINO, DAVID MOORE, ROSALIE MORTON SKINNER, THOMAS MURPHY, JAMES PATERSON, VIRGINIA PHILLIPS MURRAY, MICHAEL PHILLIPS, PETER RAUSCHER, DOUGLAS REINHARD, ANTHONY ROMANO, LOUIS SCHMIDT, ROBERT SHATAFAN, ROSALIE MORTON SKINNER, WILLIAM ST. JACQUES, CAROLINE STEWART TOTH, LAURA TAURICK LYMAN, SALLI TILLER GORMAN, LAWRENCE TOMASCO, ALLAN VAN CAMPEN, JOHN VOLK, JOHN WASHENKO, JOAN WILLIAMS, DAVID WITKO

CLASS OF 1966

MISSING
RICHARD ANDREUCCI, DOUGLAS BEARD, DOROTHY BEGGS, KENNETH BROWN, DOROTHY BUKOVESKY SEARLES, GREGORY BURBANK, CLIFFORD BYRON, CAROL CATINO GEREHART, MARTHA CHAPMAN, JILL CUMBERLAND ZINCK, JOSEPH CUSANO, BETSY DANIELS, KATHLEEN DANZ, LINDA DOODY, PHYLLIS ELGEE, PRISCILLA ELIOT, BRIAN EVARTS, DAVID FEINMARK, MARIA SOLIDAD FERRANDO FUENTIS, JOSEPHINE FIXSEN PRESS, FRANK FOLDY, FREDERICK GARLICK, PATRICIA GIBLIN, EDWARD GINER, MICHELE GLUCK GEROGE GOST, ROSE GRETO, ELLEN GROUT, LEE ELLEN HARDT CASEY, LONI HATRICK HAAS, FRANK HERSEY, PAULETTE HOOKS, CLIFFORD HORNING, MARGARET HUME, JAYNELL HUNT, VALERIE I'ANSON, FRANK IMBROGNO, MARK JOHNSON, LILLIAN JOYCE PINARDI, WALTER KELLY, PATRICIA LANG, LAURENCE LEVINE, LAURA LLOYD, MARJORIE MACEDA, LINDA MACK, LYNN MAEHLENBROCK, CHERYL MAGOON, MARY MAKO GORDON, NORMAN MEADE, PAUL MENDELSOHN, JOHN MILLER, WILLIAM MILLER, SUSAN NAIRN SIMEONE, EDMUND O'DONNELL, MICHELINE PERRAULT, NANCY PHILLIPS, SHANNON QUICK, VALERIE RADECKI, RONALD RATLIFF, DANIEL ROGERS, KAREN ROSE, LINDA ROSS, LYNNE RUSSO, JUDITH SHARF, RICHARD SHUMWAY, WAYNE SMITH, JOHN SQUITIERO, CHERLY STALEY, JAMES STEARNS, JAMES STEPHEN, ROBERT TURNER, THOMAS TURNER, BRENDA VALLANDINGHAM, DONNA VANCAMEN MOHYDE, MICHAEL WHITE, YVONNE ZEFFIRO

DECEASED
DONNA ARONSON, JANET AURIEMME, MARY BENNETT, WILLIAM BONYAI, PAUL BRAUN, NANCY BRAUNBECK, DIANE CAREY, DIANNE CHANDLER, SALLY CLARK, RITA CLEARY, CHRISTINE COOPER, MICHELLE CORRIVEAU, MICHAEL DEHM, DENNIS DELANEY, RUTH DONAHUE, PAUL ERLACHER, JOANNE EVANICH DAHL, DOUGLAS FRENCH, GERALDINE GILES HERRIN, CHARLES GILL, MICHAEL GORMAN, ANTHONY HOGGAN, NANCY HORNACK, CHRISTINE HUNT, ROBERT HUNTINGTON, FREDERICK JOHNSON, THEODORE JOHNSON, RUSSELL KINCAID, CYNTHIA KRIKSCUIN, THOMAS KRUSEWSKI, DANIEL LABBE, PATRICIA LYNCH, ROBERT MARCHETTI, GREGORY MCDONALD, PETER MENDELSOHN, GERALD MILANO, NANCY MILLER MORSE, SHARON MILLER, DAVID MULLINS, KATHY MURRAY, PETER OLIVER, CHRISTINE PERRY, SHARON PETERS WILSON, DANIEL PRAMUKA, ANN PYNIGAR, LILLIAN RILEY, GREG ROWE, FRANCINC SCHACHT, MARY ANN SCHMEDLIN, RICHARD SEIDEN, JAMES STEARNS, THOMAS TIGHE, ROBERT TREAT, EDWIN WEBSTER, SHARON PEERS WILSON, ROBERT WOLF, JUDITH YOUNGBLOOD

CLASS OF 1967
MISSING
BRUCE ACHEYCHEK,KEBROM ADHANOM, PAMELA ALDERMAN, EDWARD ALTER, PAMELA ANDERSON, JOSEPH ANGENOLA, CHARLES ANICELLI, VIRGINIA AXTEN, JEANNE AZEVEDO, JOANNE BATEMAN, MALCOLM BAXTER, CARLA BAZIN, DOUGLAS BEARD, BARBARA BEETHAN, BILL BILLENSTEIN, BARBARA BISHOP, GARY BLOMBERG, BARBARA BOND, JAMES BOND, JAMIE BOSS, CHRISTINE BOULLOSA, CATHY BRINK, DOLORES BRODERSON, JANICE BRUSH, JOHN BUGLIONE, DONNA BUNDOCK, VINCENT BYRNE, BEVERLY CARR, VALERIE CASSHMAN, ROBERT CHATFIELD, CHARLES CLEVELAND, MICHAEL COFFIN, THOMIS COFFIN, CHRISTINEA CORNWELL, CHERYL CROWE, BETSY DANIELS, BRUCE DEAN, ROBERT DEANDRADE, LOUISE DEWITT, DONALD DONALDSON, CHRIS DUHAIME, MARGA DUURSMA, LOUIS ERAMO, BRIAN EVARTS, LINDA EVARTS, DONALD FAIRCHILD, GARY FIELD, BEVERLY DULCO, FILANOWSKI, JEFFREY FORTUNA, DAVID FOSS, DONALD FRENCH, BARBARA SOBOLOFF GADARIAN, STEPHEN GALE, SHARON GALLEY, JAYNE GAMBLE CIANCI, TIMOTHY GARLICK, GEORGE, GEANEY, CAROL CATINO GEREHART, EDWARD GINGER, DERRI HAWTHORNE GORSKI, ROBERT GRIGGS, THOMAS GUERNSEY, LEONI HATRICK HAAS, EDWARD HADDER, THOMAS HARDY, DAVID HAWKES, FREDERICK HEISLER, DAVID HERSHMAN, LOIS TOMASCO HILTZER, LYNN HOWER, JANET HRABCHAK, WALTER HUEBNER, KATHY IVES HUNTER, SANDRA JACOBS, CHARLOTTE JONES, DAVID KAHL, HEATHER KAY, JAN KELLER, WILLIAM KLISUS, DONALD KLUCK, CHERYL KROESSER, JANICE LASALLE, THOMAS LAVALLE, DIANE LAVOIE, TERRY LEE, GREGORY LEWIS, SANDRA LEY, JOANN LISTORTI, WILLIAM LYONS, SHEILA MACNAMEE, CATHY MALATIN, MARY MAPP, PAUL MARINO, TERESA MCMAHON, BRYON MEYERS, ELIZABETH MIKESELL, EDWIN (DOUG) MILLER, SUSAN MILLER, MARIA/BOB MONGILLO, RICHARD MONTEROSE, LESLIE MOSCARIELLO, THOMAS NETTI, FREDERICK NOLL, GLENN NORTON, ROGER NOTT, JOHN NUTTER, EVA-MARIE ORTLEPP ACHEYCHECK, EDWINA PASCAL, ALEX PENCHUK, JOSEPHINE FIXSEN PRESS, MARY PURCELL, MARIA RAMOS, WILLIAM RECCHIA, PAULA REDDING WNUK, SUSAN RESNIK, NEIL RICHARD, EUGENE RICHARDS, ALFRED REIGERT, DYNTHIA SELBY, MARY ANN SHAROH, DENIS SHAW, JANCIE SHAW, ROGER SHAW, ANN SHEDEK, RUTH SHEDEK, SHARON MARINOFF SIEGMUND, RICKIE SMITH, JANIS SOLESKI, SUSAN SOULE, JOHN STEPHENS, SHELLY STEVENSON, GEORGE STIEWING, ROBERT SUTPHEN, MARSHA SWEENEY, DAVID TAYLOR, MARCIA THOMPSON, LINDA THORNDIKE, LYNDA TOTORA, CHRISTOPHER TURNER, NARIA VANDYK, ARTHUR VIOLA, WALTER VIROSTKO, LINDA VOSBURGH, WILLIAM WARD, JUDY WEIGHTMAN, DONALD WELLS, RAYMOND WELLS, DANALEE WERNER, BRUCE WHITE, LESLIE WIGHT, LINDA WILLIAMS, ALICE WILLIS, ALICE WORSTER, CHERYL YOUNG, LINDA YOUNG, MICHAEL ZIENTEK, MARK ZOTTI, EVAGGELIA ZOULAMIS,

DECEASED
KEBROM ADHANOM, DAVID BERCHEM, DOLORES BRODERSON, ALTHEA BUTLER, RICHARD CONKLIN, LANE DAHLBERG, BEVERLY DULKO, DONNA E. DZIEDZIC, JAMES EVANS, LESLIE FLADD, JOY FENNER GIRGUS, MICHAEL FORSTER, DONALD FRENCH, CHARLES FULLER, BETTY HAINSWORTH, WILLIAM HUNTINGTON, PETER KACHIA, GERALD LEHMAN, PAUL LOWE, WILLIAM LYONS, KATHY MCDONNELL MCCARTHY, RENEE MOAK O'CONNOR, LESLIE MOSCARIELLO, CAROLYN O'FLYNN, DEL PAIGE, STEVEN POOLE, SHEILA PORTER TABAKA, NICHOLAS A. PYRCH, BARBARA ROZETT THEBERGE, JAMES SCENNA, CYNTHIA SELBY BENVENUTI, PATRICIA STOWELL, JEFFRY TOMLINSON, CHRISTOPHER TURNER, KAREN VAN NATTA, JOSEPH WOJCINOWICZ, STEPHEN WOLF

CLASS OF 1968
MISSING
DOREEN CASTRICONE RUTMAN, DONNAL PINE PERROTTI

DECEASED
JOSEPH BASILE, JUNE MARTINITIS BEARD, PAUL BLOTNEY, JENNIFER DAVIS, LEONARD STEPHEN DUNSING, MELINDA DIETRICH GOLDBECK, VIRGINIA FIELD TREAT, JUDY KACHILA, JOANNE KENDALL, IRENE DEE MOLL, JUNE MARTINITIS BEARD, DEBORAH MOSEL PATENAUDE,

CLASS OF 1969
MISSING
GEOFFREY P. ADAMS, HOWARD BAIRD, PAMELA J. BOWDEN, PATRICIA M. CHOMA, JOANNE B. COOPER, DAVID J. CROWLEY, MICHAEL D. DEPOLO, PAULINE C. DIAMOND, NORMAN E. FOSTER, KRISTEN BOECKMANN FREEDMAN, MARY ELLEN WALKAMA GELFAND, SALLY HAINSWORTH HUYSER, JAMES R. KEMP, SHARON PHILLIPS KING, DAYLE LELAND GARDOCKI, JOSEPH W. MARTIN, HEIDE N. MARMELSTEIN, ELIZABETH A. McFADDEN, MARIE G. MEGLIO, CHERYL MOAK THOMPSON, ROBERT E. PIASECK, CHRISTINE ROBERTS SEANNA, LARRY P SOLOMON, RICHARD SQUTIERO, ROSEANNE SULLIVAN, RAYMOND E. TIFT, SIEGRID A. WENSINK, DEBRA L. WESMENTRY, ANTHONY M. WRIGHT, RIBERTA MOSHER YEGIDIS
DECEASED
VALERIE AHERN SAMSON, GAIL AZEVEDO CRUTCHFIELD, JOANN BAIN, JOHN BALCEROWSKI, FRED BALLANTYNE JR, CHRISTOPHER BEDRIN, LYNN BERNSTEIN REHRMANN, SANDRA BURLISON MARTINEZ, WILLIAM R. CHASE, MICHAEL F. CLARE, CHARMAINE C. CORRIVEAU, MICHAEL T. DECKER, LORETTA DULS MISKOWICZ, ANDREW EAMIELLO, RONALD M. ERAMO, FRED FIKE, NORMAN FOSTER, DENNIS GALLANT, WILLIAM H. GARFIELD, MICHAEL GINGER, DIANE P. GIORDANO, LINDA BLANER HARRINGTON, JACQUELYN HODGSON, MARSHALL L. HOOD, LOUIS IZZO, SHARON HARDING SHEA, JILL KASHMANN, DARLEEN KRAJEWSKI SIGOVITCH, CAROL LACHER, GEORGE LEWIS III, KENNETH M. MANROEL, WENDY ROY MARTIN, ROGER A. McBRIEN, LORI MILLER DIGIOVANNI, WILLIAM J. OLIVER,JAMES PATENAUDE, ALAN R. PIPLAR, NANCY POST, SHARON HUTCHINSON PRITCHARD, SHIRLEY PREUSS ROGERS, JEROME QUEENEY, LYNN BERNSTEIN REHRMANN, MICHAEL L. RUSH, GEORGE J. SCHMIDT, SANDRA SHERWOOD PINEAU, KATHERINE HUNT SMIGAY, PETER E. TALEMAL, PATRICIA FEORE TUDRYN, KENNETH R. WALKER, ELIZABETH WESTON CASSELL, KENNETH L. WILAND, FRANK J. ZIELINSKI, JEAN ZIMMERMAN
CLASS OF 1970
MISSING
BARBARA ANNOTTO OLIVER, LINDA AZEVEDO HAEFELE, SUSAN VAGKUVEKI BARON, PHILIP BIRD, RHONDA HUNT BIVENS, CHARLES BROWER, VICTOR CIMINO, MARY CUNNINGHAM NEWMAN, DEBORAH DAVIES MARTIN, ANN DEANDRADE KLEYNOWSKI, LUCILLE DUPLESSIE PARKER, CATHY GALLAGHER RIMMER,DAYLE LELAND GARDOCKI, DEBBIE LIPPS GOODRICH, LINDA BLANER HARRINGTON, KATHY PARRY HENDERSON, JUDY LISTORTI, JONATHAN MATSON, SUE NEWELL ORTOLEVA, CINDY TREAT PAINE, ROBERT PATAKY,KATHY PARRY HENDERSON, BILL PETERS VIRGINIA PLASKON, DENISE RYAN, SANDRA CHARD SALZMAN, JOYCE SPELLMEYER ANTONIO, SUSAN VAGLIVELO BARON, RON VOYTEK, BRIAN WALSH, DARYL WARNER, PAULA SCHUMACHER WELTER, SUSAN WHITFORD MARZANO

DECEASED
ALAN J. ARMSTRONG, JOHN COLLUCI, JOAN CUMMINGS DEHM, ABBY DUSHA, PATRICIA MAGOON GEOVONI, CATHERINE MARIE JACOBS, JONATHAN KACHILA, JOSEPH A. McGUIRE JR, RICHARD MURPHY, DONNA SWIHURA
CLASS OF 1971
MISSING
LINDA AZEVEDO HAEFELE, WILLIAM BRENCHER, , DEBORAH DAVIES MARTIN, DONALD DAVIES, PATRICK DECKER, SUE DODD, ROBERT EVARTS, JERRY FARINA,ROBERT FITZSIMONS, STEVEN FOLSOM, KENNETH FRANCO, JOANNE GABRYSZEWSKI, LEONARD GALBICSEK, JOSEPH GODBOUT, ELOISE GORMLEY, DEBORAH GRANT BUTLER, NANCY HERMAN, PATRICIA HIGGINS, JEAN LYNCH, ROBERT MAZZONA,COLEEN MOGER RAY, DEBORAH MOORE LEGGETT, EDWARD MOORE, JUDY MYERS, KEVIN O'CONNOR, JAMES PLATT, MICHAEL PODPOLUCHA, WENDY RUSSELL WEGNER, WILLIAM SELVIDIO, GARY STIEWING, KATHLEEN TIRRELL,DONNA VESNESKI
DECEASED
PAUL J. ALVES, ERNEST STEPHEN ACKLER,GEORGETTE BIAGIONI, EVAN CAHILL, BILL CARPENTER, SCOTT CURTIS, JUDY DEMPSEY CURD, , STEVE DIAMON, DAVE ELLIOTT, , SUE MARTIN EVANS,CHRISTOPHER EVARTS, JOE FONCK, PATRICIA MAGOON GOVONI, MIKE, GUTRICK, SHARON STANISLAWSKI GRABOWSKY, CHUCK HAGAN, MARCIA BONINI HART, MARCIA HARRINGTON, STEVE KWAAK, SUE MAIN LEVAI, KENNETH MACIOROWSKI, PATRICIA MAGOON GOVONI, ROBYN MARS HARRINGTON ,, PATRICIA MAGOON GOVONI, SUE MAIN LEVAI, SUE MARTIN EVANS, BEVERLY MYLEN , TOM NELSON, ROBERT NICHOLSON, PATTY OEMCKE DENNO, JIM OLIVER, MICHAEL PODPOLLLUCHA, SHIRELY RHODES ANDERSON, RICK ROSMAN, DAVID RUSSELL, WILLIAM RICHARD SCHMEDLIN, GARY SCHUPAK, DEBBIE SHERWOOD, CHARON STANISLAWSKI GRABOWSKY, VINCENT VIGLIOTTI, RON WALKOWSKI, WENDY WICKLOW KELLEHER, GEORGE WIELER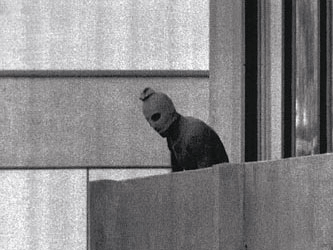 CLASS OF 1972
MISSING
MARK BAIRD, PATRICIA BENIGNO BOTSFORD, PAULINE BIRD SIMON, DONNA BRYAN DAMON, DONNA CAPAROSA FITZMAURICE, MALLORY CHILMARKCOMERACHI, DOLORES CIMINO FIEDLER, MATT GRASSO, MARY JANE DORAND HANSEN, CHRIS HARVEY, RICHARD HUBBELL, DANIEL KACENSKI, TIM KENNY, MARGO KONSKI MURDOCH, MICHELE LAROQUE FANTANIO, VICTORIA LITTLE DELMONTE, CONSTANCE LUCASH, JANE MALLICO, DEBBIE MASHIUK, BEVERLY MCDONALD, JIM MCDONALD, THOMAS MCFARLAND, MICHELLE MICKUS NICHOLS, TEDDI MICKUS, MARTHA NASH D'URSO, PHILLIP RANDY NICHOLSON, DONNA OAKS SADDLER, CONNIE PASSCARELLA, JAMES PETTERSON, ROMAN ROSE DOHENY, YURI SERESIN, LINDA SMITH, SUSAN TURKINGTON MORONG, DEBBIE VALENTINO GODFREY, MATHA VIANNEY BEALE, CATHY WHEELER TESTA, M/M EDWARD WEISE, SUSAN WHITE, GEORGE WIELER
DECEASED
WILLIAM SCOTT CHANDLER, BILL COELHO, LAWRENCE KOLENDO, VICTORIA DELMONTE LITTLE, JOSEPH MAHONEY, THOMAS O'LOUGHLIN, JAMES PAYNE, STEPHANIE WHITAKER SMEY,

CLASS OF 1973
MISSING

KEVIN ABBOTT, ELISE AGAHIGIAN, JANIS ALEXANDER WILLIAMS, KATHLEEN ANDERSON, JOANNE AYERS, AILEEN BANKS, VICKI BARMASH BRESCIA, MARION BARNES, RONALD BRING, ROBERT BUCHINO, SARAH BUDDINGTON WACKS, JOSEPH BURKE, CARL BUSHKO, ROGER CIARLEGLIO, TOM CLAY, SUSAN CREGO, WILLIAM DEARTH, LINDA DORIA MEGAN, JAMES DULKO, ELLEN DWYER, ROBERT ELLIOTT, RALPH ESPOSITO, MELVILLE FENN, MARCIA FEULNER SECONDI, JUDITH FLANAGAN IANNIELLO, DAVID GALLIPOLI, DEBORAH GARFIELD DUHAIME, MARY ANN GAYDOS GAGE, CYNTHIA GRATZ RISO, CAROL GREENE, RICHARD GROVER, RICHARD HARDT, SANDRA HERSHMAN FAUST, MICHAEL HORNACK, KENNETH HUNTER, JAY KREIDER, JOEL KOHLER, LAWRENCE KOPPEL, MARCIA KULENSKI KRUSEWSKI, CYNTHIA LASHLEY, KATHY LAVOIE LEFOUNTAIN, WILLIAM LIPMAN, JOE MCCARTHY, CHERYL MINGRONE, CONSTANCE MOORE CHRISTIE, VALERIE MOORE, MICHAEL MURPHY, ROSE MUSTO CAMPAGNA, JAMES NEZNEK, GARY NOVELLI, RANDALL PAPA, HOLLY PASKIEWICZ, JANELLE QATATO ZOFCAK, PAUL RAUCCI, ROBIN RIVARD, STEVE ROBIN NATHANIEL ROTHMAN, MICHAEL SERESIN, BOB STEARNS, DENNIS TIGHE, LORI WALTERS, ANN WEISS, DAVID WILSON, STEVEN ZIENTEK

DECEASED
SARA WACKS BUDDINGTON, RICHARD GROVER, MARGARET HAINSWORTH ROGERS, RONALD HINE, DAVID KING, STEPHEN GREENE, MIKE COELHO, LARRY OLSON, WILLIAM F. PASKIEWICZ, KEVIN TIERNEY, LAURA WOLF
CLASS OF 1974
MISSING
STEVEN ALEXANDER, RUSSELL ALLING, GEORGE AMATO, KATHLEEN ANDERSON, KEVIN ANTISDALE, AILEEN BANKS, FRANK BARNE, LYNN BATMAN BROWN, MARILYN BELIVEAU, H. RICHARD BORER, ANDREW BRADEEN, JOHN BROWN, SUE ANN BROWN,THOMAS BUSH,WAYNE CARON, CAROL CHAISSON NASH, BRUCH CIARLEGLIO, ANGELO CIMINO, LEAH CLEMENT CHARNEY, KIRK COBB, JOHN CONDRON, PATRICIA CORKER BECK, LYNN CROWLEY, JOANN CROWLEY COOPER, GREGOR D'AMATO, DIANE DAYTON, MICHAEL DUPLESSIO, KEVIN ECKERT, BARBARA ELLIOT, PAULA FARRELL, DARYLE ANN FLINT CZAJKOWSKI, WALTER FIXSEN, VICTORIA FURO, GRACE GALLINOTO SCHWARTZ, GRACE GOLDBERG, DAVID GUERIN, KARE GURGE MILLER, DAVID HADELMAN, THOMAS HASSAN, JANET HARLOW DALEY, MICHAEL HIGGINS, JOHN HOLLAND, BRIAN HOLT, RALPH HOTHAM, ROBERT HUDD, STEPHEN HUDD, PAUL HUMMEL, TIM HUNT, LINDA JASER CAPEN, MICHELE JAWORSKI, RENZIE JAY, LYNN JENDREWSKI, MARGARET KASPER GALEANO, MICHAEL KELLY, MICHELE KOEGEL LEBLOND, ROBIN LOVEJOY, JOHNLUPICA, WILLIAM MADELUNG, SUSAN MAGOWAN PISCATELLI, ROBER MAIER, PHILLIP MALONEY, KATHERINE MCLEAN, KATHLEEN MCGINNIS SASSO, THERESA MCMAHON CURRIER, JILL MEAD WHEELER, JODY MELMAN, JONATHAN MELMAN, ROBERT MERLIN, MICHAEL MORRISROE, CLAUDIA MOSHER FLYNN, LORAINE NUTTER SAXTON, PATRICIA PAGE LILLO, LOUIS PEREEIRA, RICHARD POCEVIC, REBECCA RACKI BALDWIN, SUSAN RAUSCHER, ROBIN REED, DEBORAH RICHTER WALLACE, SHARON ROFFMAN, PAMELA ROLF DIBARTOLOMEO, DAVID RYAN, ANTHONY SANCHEZ, ROBERT SCHUMITZ, DONALD K. SMITH, MICHELLE SMITH, PATRICIA STANISLAWSKI, THOMAS STEWART, MARY BETH TERRY, KATHY WESOLOWSKY, JOHN ZUZIK
DECEASED
KATHLEEN BRENNAN STOHR, JACK CONNOR, PHILLIP HARRIS, SANDRA GRAHAM KASMIN, THOMAS H. MILLER, ROBERT MALARKEY, THOMAS MILLER, CAROL SHAW UCCI, DEBORAH SHIMCHICK, STEPHEN VIERA

CLASS OF 1975
MISSING
JERRY ANTONINO, PETER ARNOLD, KAREN BAILEY, RICHARD BASQUE, KAREN BEAUVAIS DICKINSON, JANICE BELANGER, JOSEPH BOGDAN, ANDREW BRADEEN, SUE ANN BROWN, PETER BUCKNALL, BOB CHRISTIE, BRUCE CIARLEGLIO, ANGELO CIMINO, WILLIAM COLLINS MARK COOPER, JOANN CROWLEY COOPER, MICHELLE D'AVIGNON BRADEEN,WAYNE DANIELS, RALPH DAVOLI, BILL DOMKOWSKI, GARY FENN, DAVE FERRIS, CAROL GARDE MAY, DAVID GARDINO, JERRY GARDINO, JANE HEBERT, BILL HOFFMAN, JEFFREY HOWARD, MIKE IGNATOWSKI, PATTY KOMOSINSKI SARTOR, MIKE LEBROCO, BEVERLEE LUCAS, KATHY LYONS, PETER MANION, MIKE MARTIN, BILLY MAUER, LISA MCKEEVER, SHIRLEY MILNE MURRAY, LUCILLE MURATORE, ANNE PHILBRICK, ANN PYRCH MURRAY, MARK ROLFE, JOSEPH ROBERTS, JOHN SANFORD, NANCY SARMENTO EICHELBERGER, BOB SHUMAKER, CHRISTINE SIMPSON, HELEN ST. JOHN PUOPOLO, DEBRA SUMMA SILVESTRI, KIM THOMAS FERRIS, GABRIELLE TINGLEY MEADE, DAVID WARDELL, STEVEN ZIENTEK
DECEASED
MARK BOWLING, PAUL GEIB, PAUL HART, SUSAN KLAPPER, JOHN M. VANACORE

CLASS OF 1976
MISSING
PETER ARNOLD, ELAINE BEGLEY, CAROL CASTELLUCCI, NEIL CLARK, SUSAN CLARKE PAVLICK, ROBERT CONDON, PATRICK CURTIN, CHERYL DEPIERO, CATHERINE DONOHUE SWEENEY, KIM EICK WOMACK, JAMES ELLAM, JOSEPH EVANICH, DIANE GALVIN, WYATT GIARDINO, ELIZABETH GILPATRICK, BARBARA GOULDING JOHNSON, DEBRA HORROCKS, JUDITH HOTT VANDUZER, JEFFREY HOWARD, JONATHAN ISENSTEIN, LAURA LACHANCE, JOANN LEAVITT VIGLIONE, DAN MARTIN, RALPH MASELLI, DAVID MCNELIS, DONNA MCORMOND BURBY, KEVIN MURPHY, JOHN O'MEARA, DAN ORTOLEVA, TED PARENT, DAVID PATTERSON, LINDA PENG, BONNIE PESCHELL ISENSTEIN, BETH PIERCE, SHARLENE PIERSON, JAMES PLATT, JEFF POCOCK, CHRIS POWERS, JOSEPH PUISHYS, MARIE RACALBUTO, JOHN ROUTA, ROGER THIBAULT, MARK THOMPSON, JEAN TORRESO, STEPHEN VALLEY, DONALD VERONEAU, JACQUELINE WAGNER MEYER, MARY WANKOWICZ

DECEASED
BRIAN BISSON, MARK BOWLING, SCOTT BURROWS, DIANE GALVIN, JILL MCCORMICK ECKERT, GERALD HINE, PAUL HEYSE, WILLIAM MCGUIRE, JOSEPH RIEGER

CLASS OF 1977
MISSING
ELAINE BEGLEY, SUSAN CLARKE PAVLICK, CHERYL DEPIERO, DEBORAH ELLIOTT GLOVER, LISA GRANOWSKY ROBERTS, JEFFREY HOWARD, JONATHAN ISENSTEIN, DAVID MCNELIS, PATRICIA O'BRIEN BRADBURY, BONNIE PESCHELL ISENSTEIN, FRANCIS POEHAILOS SWANSON, STACEY WIGHAM MCGILL
DECEASED
GREGORY DORAN, MICHAEL KALUZYNSKI
CLASS OF 1978
MISSING
ANTHONY ARTZ, CHERYL BALABANIS, CHERYL BRADLEY, PATRICIA O'BRIEN BRADBURY, MAARCY BURIELSMAN, THOMAS CHERNIAVSKY, JOHN COOKE, JEANNINE DOMINICK, CHARLES FLECHNER, DEBORAH ELLIOTT GLOVER, JEANNE HAZELTON, STACEY WIGHAM MC GILL, CHARLES O'KEEFE, JEFFREY ROTHMAN, CATHERINE SCUKAS, FRANCIS POEHAILOS SWANSON, GLADYS HUGHES THOMAS, MEG TIERNEY, ELLEN WAGNER BUTZ,

DECEASED
CYNTHIA BAIRD BAKITAS, BRIDGET BREUNIG, REBECCA FISCHER PERRY, MARK HANSON, MARTHA JANE MAHONEY, MAUREEN SPELLMAN, MONICA SUMSKI HANSON, GEORGE VITELLI

CLASS OF 1979
MISSING
CHERYL BRADLEY, ANGELA DELUCIA BRADEEN, JEANNINE DOMINICK, MICHELLE DUNN WELCH, JOANNE MARTINEZ WHITE, NANCY MC NORMAND, ALICIA MC QUADE GUEVVARA, LINDA MASON, JEFFREY ROTHMAN, THOMAS WILLIAMS,

DECEASED

MATTHEW GOVONI, LINDA MASON
CLASS 0F 1980
MISSING
DECEASED
DAVID GAITO
CLASS OF 1981
MISSING
JEFF ANDRANOVICH, CHERYL BALABANIS, DEBBIE BOUGHTON, ROB CARMAN, ANGELA DELUCIA BRADEEN, REENA LENSKI BRAMBLETT, RAYMOND DESROCHERS, ROBERT DEVENY, KEVIN DONAHUE, MICHELLE DUNN WELCH, DEBORAH FINK, LYNNE GRAY, DAN HEBERT, EVAA JAKUSOVSZKY HILL, TED KUSER, DONNA LANGDON, MILISSA LAWRENCE, JOANNE MARTINEZ WHITE, MIKE MASON, CAROL MATRISIAN VARGO, JUDY MC INTYRE, PAT MORAN DUININCK, RUSSELL RICHARD, DAVID RUBINO, PETER TAGATAC, LYNNE WHALEN, GLENN WILLIAMS

DECEASED

SANDRA ASTRIB TIFFINEY, WILLIAM BIBENS, KATE BREUNIG, NANCY SHINN CORBETT, JOE WALUKIEWICZ
CLASS OF 1982
PATRICK TICKNOR
We have been advised by Maryanne Hazard that 1982 classmate Patrick Ticknor is alive and living in a hospital facility since suffering a terrible car accident in 1987. If anyone would like to send him a card, please address it to him at: WINGATE AT WORCESTER, 59 ACTON ST., WORCESTER, MA 01604.
MISSING
LAURA ADAMS, JEFF ANDRANOVICH, MARIE BEAUCLAIR, STACY BENOIT, JOHN BRANNEN, SHARON, BRODEUR, DEBBIE BROUGHTON, MATT BROWER, RON BROWN,ROB CARMAN, KELLY CARTA, DUNG CHAU, DALE COCHRAN, JOHN CONNORS, SHEILA CRELLER, LEIGH DEVENY, KATHY DORAN, JOHN DUNCAN, AL GIORDNO, DANIEL GOODWIN, ALLISON GRAFTON, DAN HEBERT, JOHN HETHERINGTON, WENDY HILL, DARLENE HOOKE, LINDA LUCKE, LISA MILBURN, ROBERT MILLER, DAN MONAHAN, DENIESE MURKO, PATTY MEYERS, STEPHEN OLIVER, DENISE ROBINSON PORTER, THOMAS PORTER, JOHN PRETTY, MARY RAINAUD AGOSTINO, BRUCE REED, TIM ROBINSON, LAURA RZEPKO, ERIC SLOATMAN, JAN TASHLEIN, FRANK TOLEDO, HIEU TRINCHI, DONNA TWIGG, GORIBEL VALESQUEZ, GEORGE VOGEN, DOROTHY WEEKS, FRAN WEST, ED WILLETT, KEN WILLIAMS, DON WILT, KIM YORK CHIFHOLM
DECEASED
WILLIAM BIBENS, HEIDI ELLIOTT, DAVID FONCK, KATHRYN FURANO, DENEISE HAND, CAMERON JOHNSTON, ROBIN PATERNAUDE, TOM PORTER, TAMMY RAYNES, VINCENT ROMANO, JEFF WILLIAMS, DOROTHY ZACKOWSKI
CLASS OF 1983

MISSING
MICHAEL BANEAT, MARIE BEAUCLAIR, ALICE BRENNAN, ANDREW BRISTOL, SCOTT CARR,KATLEEN DANZ MENOLD, DOREEN FINCH HARVEY, LEE ELLEN HARDT CASEY, LISA FOUST, ERIC LILJEROS, CHRISTOPHER MCLEAN, JOHN PAIVA, LISA RAPPA, ROBIN RUSSELL OUELETTE, JAN TASHLEIN, STEVEN WATSON, KIM YORK CHISHOLM
DECEASED
TRACEY GRADY