Nadja Bender sex naked photos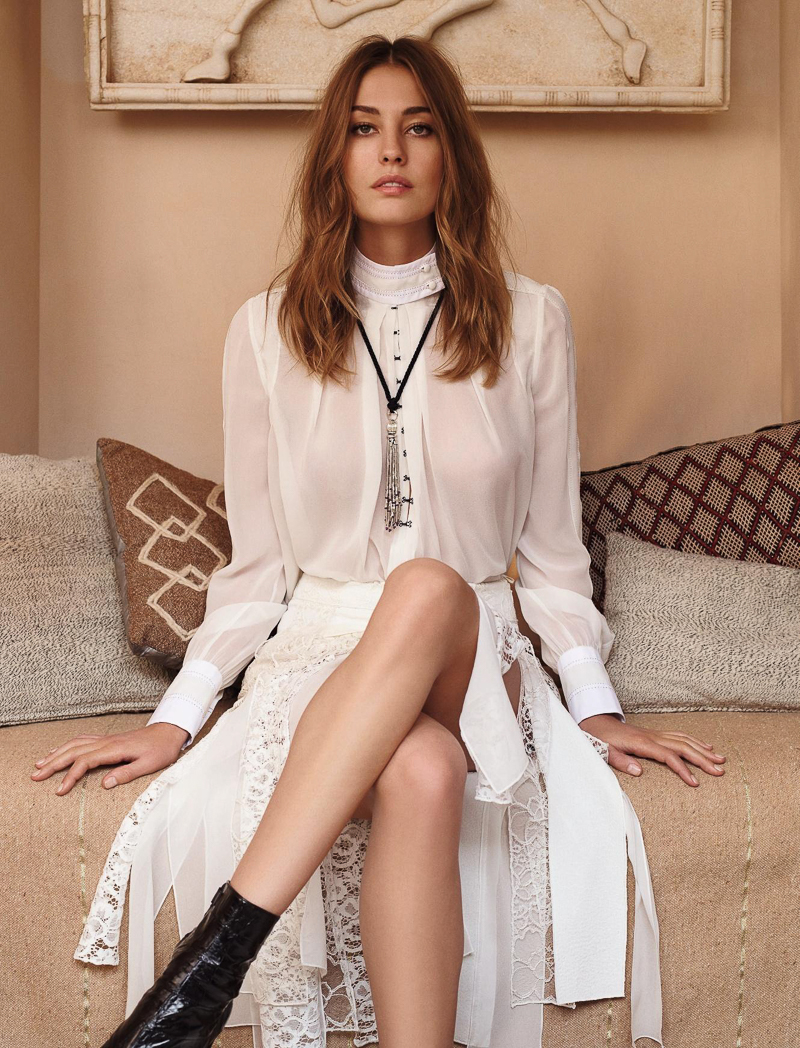 Present- Luckey Collection II
1870s-1880s Boy in Baseball Unifrom Tintype w/bat & cap, approx. 2 1/4 x 3 1/2
1870s-1880s Baseball Team cdv's (2) with equipment approx. 2 1/2 x 4
1870s-1885 ca. Team with Equipment,trimmed, approx 4 1/2" x 3"
1870s-1880s Baseball Stereoviews (3) approx. 3 1/2" x 7"
1880s Children Playing Baseball at School - approx. 8.5" x 5.5"
1890s ca,Frog Team Baseball Cabinet approx 4 x 6
1890s ca,Ione Ca, Baseball Team - Cabinet, interesting garb, approx 4 x 6
1887 Baseball and Pleasure Club Ball Ticket
1893 Number 7 Howard W Spurr & Co. (N526) Tobacco invoice
1895 Business Men's Game, approx. 5" x 10"
1900s Homemade Cabinet photo, integrated with bicycles,banjo etc...
1903 Carl Horner AL League Composite, 110 players w/Cy Young
1903 - American League Full Season Pass
D304 Rucker General Baking - Miscut
D311 Arrelanes, Melchoir
D-Unc 1936 Kroger Bread - Riddle, blank back approx. 3 1/4 x 2
E90-1 Cy Young Boston
E94 Close Candy Crawford (orange background) Carter collection SGC20
E94 Close Candy Doolan purple background
E99 Bishops, Melchoir - Floating Head
E100 Bishop & Co. type 1 & 2(orange)
E126 National Caramel Meusel w/Strong Ghost Print on back SGC 40
E136 1913 Zeenuts w/o coupons- Laird, Mccarl, Mundorf, Zimmerman
E137 Zeenutsn w/o coupons-/'19- Crespi,Kramer,Niehoff,Schick;'22- Hyatt,Kamm; '23- Miller
E220 National Caramel - Zach Wheat
E270 Colgan's Red Border Steinfeldt, blank and tin
F52 Fro Joy Ruth portrait
F272-Unc ca. 1941 Wheaties Dimaggio 5x7
H-Unc 1888 Joseph Hall Cabinet-NY Giants w/Ewing,Connor,Ward,Keefe,Welch,O'Rourke etc....
H-Unc 1929 Tower Theatre Premium - Cochrane 5x7, thick stock
H-Unc 1946 Morley Studios Tacoma Tigers - x 5
H-Unc 1948 Thom McAnn shoes- Bob Feller premium 8 x 10
H-Unc/UO-Unc 1948 Signal Gasoline-Gossop,Libke,Schuster,Stringer
H-Unc 1949 Vis-Ed Doby
M101-2 Sporting News Supplement - Clarke Griffith w/advertising back
M101-2 Sporting News Supplement - Clarke Griffith w/advertising back
M116 Sporting News Walter Johnson ad cut?
N172 Old Judge Brown's Champions - Comiskey
N284 Buchmer Gold Coin Wood-Sliding
N354 Consolidated Cigarette Co., Turn Card- Argument
R308-2 Tattoo Orbit- Large - Foxx
R310 Butterfinger Babe Ruth - trimmed/framed
R321 1935 Goudey Ruth 4 in 1
R334 1939 Play Ball Ted Williams
R406-7 1953 Bowman Color Reese
T205 Gold Borders
T205 Gold Borders cont'd
T209-1 Contentnea Landgraff
T210-3 Johnston, T210-8 Berger
T216 Virginia Extra McGraw
T330-2 Piedmont Art Stamp - Wallace
T332 Helmar Stamp - Fisher - miscut
T-Unc/Pc-Unc 1911 Pinkerton Home Run Baker - canceled
T-Unc/Pc-Unc 1911 Pinkerton Eddie Collins - blank back
T-Unc/Pc-Unc 1911 Pinkerton Mack - blank back
T-Unc/Pc-Unc 1911 Pinkerton Oldring - blank back
T-Unc 1933 Worch Cigar - Bancroft
S74-2 Camnitz & Meyers miscuts
W519-1 Sisler w/Decalco stamp
W521 Marquard w/Decalco stamp
W575-1 Leader Theater - Groh, Shotwell Mfg Jacobson
W575-1 Set of 20 (1921) by WD Boyce Co. including Johnson, Alexander, Stengel, Sisler, Wheat, Baker etc... w original package and insert
W575-1s by WD Boyce - Group 2
W575-1s by WD Boyce - Group 3
W626 (1931) Sun Pictures Babe Ruth Negative, backing, Env. & Tom Mix Group - by P.F. Kahler Co.
Y95 Scrapps circa 1888 - Bennett
1930's Diamond Dust 5 cent punch game with Ruth, Gehrig, Foxx etc...
1936 ca. Diamond Dust punch game with Dimaggio, Foxx, Greenberg etc....
1938 Black Sox Team Picture - Negro League.
1949 Ft Worth Cats Baseball Team Photo Christmas Card w/Dick Williams
1940s ca. Joe Dimaggio Iron On & Display....
1950's Checklist of Walt Corson - front
1950's Letter from Jefferson Burdick to Walt Corson- front
1950's Letter from Jefferson Burdick to Walt Corson- back
1956 Letter from Buck Barker to Walt Corson- front
1956 Letter from Buck Barker to Walt Corson- back
1957 Charles Buck Barker letter
1969 ca. Baseball Card Collectors Society Membership w/ Ford, Gibson, Berra
1972 The Trading News
1972 The Trading News (2)
1910s Victory Tobacco Pack, unopened T214 related
Vintage Baseball Scenes- Postcards...

1909 Triple Fold Pittsburgh Pirates Postcard
1911 Triple Fold White Sox Stadium approx. 24" x 5 1/2"
1900s Double Fold RPPC Game with Batter at plate, rppc
1912 Double Fold Reynoldsville vs Ridgeay, approx. 9 1/2" x 3 1/2"
1920s ca., Double Fold Early Baseball, approx. 11" x 3 1/2"
1920s ca.,Double Fold House of David Ballpark 11" x 3 1/2"
1920s ca.,Double Fold Women Baseball w/cameraman 11" x 3 1/2"
1900s ca.Double Fold Oriental Baseball Stadium
1900s ca. Double Fold Baseball Game with Fans in Bleachers
1900s ca.Double Fold Baseball Game with buggies etc..
1900s ca. Double Fold Baseball Swayne Field Toledo's NY Park
1900s ca. Double FoldBaseball Spalding Advertisement
1900s ca.Double Fold Baseball Al Schacht's Restaurant
1900s ca. Early Tobacco Storefronts RPPC - Ramly Store, Drum, Fatima etc...
1900s ca. Early Baseball RPPC scenes w/jail uniforms
1900s ca. Early Baseball RPPC scenes w/buggies, outhouses, scenes..
1900s ca. Early Baseball RPPC scenes w/teams on cars
1900s ca. Early Baseball RPPC Clown scenes w/teams
1900s ca. Early Baseball RPPC Fats vs Leans
1900s ca. Early Baseball RPPC scenes w/sports at station
1900s ca. Early Baseball postcard scenes w/headless
1900s ca. Baseball Stadium Stand Scenes, buggies etc...
1900s ca. Baseball YMCA "Colored Branch", stadiums, buggy's etc...
1900s ca. Baseball Nebraska State Prison and Williams Crack teams
1900s ca. Baseball Business Men's Attire, Clowns etc....
1900s ca. Baseball Swayne Field Opening Day x 4
1900s ca. Early Women Baseball postcard scenes 1
1900s ca. Early Women Baseball games postcard scenes 2
1900s ca. Early Women Baseball games postcard scenes 3
1900s ca. Early Women Baseball games/postcard scenes 4
1911 Ball Game At Butler NJ x 4 postcard scenes
1908 RPPC - Worlds Heaviest Player
1908 RPPC - Billy Sunday umpiring game RPPC
1909 Pc-Unc American Native Indian Team
1914 Litho Postcard Frank Chance Royal Tailors
1915 RPPC Johnny Evers & Clarke Griffith
1921 White Sox Exhibition Game; Oneonta, NY; NY-Penn League
1921 White Sox Spring Training, Waco, at Stephenville hotel, named below
1922 ca. Gilkerson Union Giants Negro League Team- Game Request
1934 ca. Gehrig & Ruth Spring Training w/Dick Mayes RPPC
1944 Indianapolis Clowns
1910s PC 760 Rose Postcard baseball/generic
1910s Pc-Unc Proof Photo Barr Farnham Photo Co. Washington - Walter Johnson
1910s Pc-Unc Proof Photo Barr Farnham Photo Co. Washington Team w/Johnson
1929 Santa Fe Football champions photo approx 8 x 10
Past Collection (below here)

1860 Ambrotype Boy (C.A.Neide) in Baseball Uniform w/bat approx. 3 1/4 x 4 1/4
1860 Ambrotype 2
1860 Ambrotype 3
1870s-1880s Baseball Game in Action, Tintype, approx. 2 1/4 x 3 1/2
H-Unc 1868-69 ca. French & Sawyer Cdv- early baseball action scene, 4 1/2 x 2
H-Unc 1869 Peck and Snyder Cincinatti Red Stockings
T231 Fan's Cigarettes Baker SGC 20
T206 White Borders- Mathewson White Cap Proof SGC AUT & SGC40
H-813-1 1912 Boston Garter- Rucker
T5 Pinkerton Ty Cobb
W-Unc 1915 Thorpe......, Mathewson, Philadelphia American League x2
H-Unc 1921 ca. Babe Ruth Barnstorming card
T212-1 Obak Proof strip of 5
T207 Brown Borders- Red Cross Tobacco- Buck Weaver SGC20
T206 White Borders- Mullaney- multi-overprint w/Cy Young ghost
E100 Bishop & Co. Weaver, type 2(orange)
E94 Close Candy Complete (known) Overprint Set (10) - SGC graded
M-Unc 1914 Baltimore News Suggs SGC 50
D304 1911-'14 Ty Cobb Martens Bakery SGC 30
H-813-2 1913 Boston Garter- Herzog
E221 1910 San Fran. w/Buck Weaver- green
D381 1916 Fleischmanns Bakery w/coupon Wagner SGC 30
H-813-3 1914 Boston Garter- Collins
T215 Pirate backed- Gabby Street
T-Unc 1930's Angolan Tobacco- Ruth/Cobb
H-Unc 1880s Tintype- Baseball Team with catchers mask etc...
H-Unc 1890s "Diecut" Horse drawn trolley to Polo Grounds approx. 5" x 11" ..
N354 circa 1888, Consolidated Cigarettes, Turns series, An Argument
BF2 1916 Ferguson Bakery blanket Honus Wagner, Joe Judge w/tag, Russell miscut
BF2 1916 Ferguson Bakery Premium- 23" x 9"- Alexander
BF2/Unc 1916 Ferguson Bakery Premium- Pillow top w/ Wagner, Cobb, Matty, Johnson etc..
BF2/Unc 1916 Ferguson Bakery Premium- Pillow top w/Movies Stars..
BF2 1916 Ferguson Bakery, Fuller & Rich, Movie Star felts
BF3 Red Ball Sales Co, mini pennants,-1 Waner -2 Warneke, Appling -3 Terry-4 Giants,Pirates,Reds,White Sox,-5 Athletics,Bees,Cubs,Tigers-7 Dimaggio,Waner,-8 Lucas,Yankees Champs-9 Durocher,Lopez,Griel('38)-11 Colonels,Saints, wrapper
BF8 American Nut Baseball felts 1954
BF104 Hartnett, Mack, York
BF-Unc 1910's Uncataloged- McBride
BF-Unc 1913 Uncataloged- Cravats felt- Dooin, McGraw approx. 4 x 8.5
BF-Unc 1937 Uncataloged Felt- Rowe
C46 Imperial Tobacco 1912 McGinnity
Bakery/Bread "D" Cards
D32 1925 Drake's Bakery - Ruth SGC 40
D38 Bell Bakery Speed Pictures x 7
D39-8 1940's Gordon's Bread, Speed Pictures, base runner
D48 1920s Invisible Pictures- A Home Run, Wool's Bread
D302 1947 Bond Bread Robinson portrait w/overprint
D303 General Baking- Speaker, Mother's Bread- Chase
D304 1911-'14 Brunners x2, General & miss cut, Martens, Weber, Fleischmann's- backs
D305 1947 Homoginized Bond Bread-Feller w/stamp, Kiner, square corners, Mize round corners
D310 1911 Pacific Coast Biscuit Weaver, Stinson (Aldon Candy),Thompson & Moore w/overprint, Ryan
D311 1911 Pacific Coast Biscuit Arellanes,Byram,Danzig(stamp),Maggert,Melchoir,VanBuren
D315-2 1947 Sunbeam Bread Babbit & Warner (back color variation)
D317 Remar Bread 1946 Stengel, 1947 Sabol, 1949 Martin, 1950 Kelly
D322 1910 Tip Top Bread Clarke SGC50
D323 1947 Tip Top Bread Garagiola PSA 2
D327 Holsum Bread (E121 type) Hornsby SGC50
D328 Weil Baking Carey
D350-1 Standard Biscuit Tesreau
D350-3 Standard Biscuit Strunk SGC 50
D359 1911 Williams Baking- Baker & Davis, Rochester Baking- Livingston
D380 1909 Clement Bros Bread McConnell SGC10
D380-1 1909 Clement Bros Bread McConnell SGC30
D381 1916 Ferguson Bakery w/coupon Burns $ Lewis SGC40, blank back
D382 1934 Tarzan Bread- Munns & Bridges (with Trophy sticker)
D383 1921 Koester Bread- Stengel
D-Unc 1890's Huntley and Palmer Biscuits
D-Unc 1910s Schmidt's Bakery Dressing Dolls-baseball
D-Unc 1921 Tip Top Bread Lefler SGC20
D-Unc 1927 Middy Bread- Mullen & Shang (sp.)
D-Unc 1928 Greiners Bread - Harris - SGC50
D-Unc 1936 Kroger Bread- Stew Bolen, Bob Logan, MIckey Heath
D-Unc 1938 Sawyer Biscuits - Dean, Porkchops
D-Unc 1940's Rubel Baking Company- Bray x 2
D-Unc 1945 Davidson's Bread-Beaver team PCL x 2,9x19" & 9x14"
D-Unc 1946 Gordon's Bread, Tacoma Tigers, approx. 17"x 8 1/2"
D-Unc 1947 Gordon's Bread, Morley Studios Tigers - Kuper
D-Unc 1947 Bond Bread premium - Musial (blank back)
Caramel/Candy "E" Cards
E90-1 American Caramel Young, Boston
E90-1 Miller blank back- SGC 40
E90-1 American Caramel Knight, Krause, E90-2 Clarke, E90-3 Hofman
E90-2 American Caramel Wagner "trucker boy find" SGC20
E90-3 American Caramel Archer SGC30
E90-3 American Caramel Gandil SGC40
E91 American Caramel E91-A McGraw,E91-B Plank,E91-C Johnson,E91c Brown w/ghost
E92 E78 Prize fighter back Young
E92 E78 Prize fighter back SGC40 Magee
E92 Menagerie-back Murphy SGC 30
E92 Croft's Cocoa Jennings and Miller
E92 Crofts Candy Matty, Bescher, Jennings blue back
E92 Crofts Candy Barry,Bemis,Bescher,Davis- red & blue back's
E92 Crofts Candy Miller- red back
E92 John H.Dockman Lajoie
E92 John H.Dockman Young
E92 Nadja Wallace, Jennings,Oakes,Baily miscut
E93 Standard Caramel Dooin- blank back SGC A
E93 Standard Caramel Waddell
E94 Close Candy Tinker (red background)
E94 Close Candy Crawford (orange background) Carter collection SGC20
E94 Close Candy Overprint Set fronts (10) - SGC graded
E95 Philadelphia Caramel Chance
E95 Philadelphia Caramel Cobb
E96 Philadelphia Caramel Marquard
E96 Philadelphia Caramel Tinker- notebook cut
E97 C.A. Brigss Co. Heinchman "Toy Town" Overprint
E97 C.A. Briggs Co. Wee Willie Keeler SGC 30
E97 C.A. Briggs Co. Mullin
E97 C.A. Briggs Co. Cy Young B&W SGC 40
E98 Anonymous- Bender orange, Mack- green SGC40, Matty orange
E98 Anonymous-Bridwell miscut, Dahlen Red&Green,Walsh-ghost,Evers color?
E98 Anonymous- Old Put Overprint both known colors Clarke, Bresnahan
E99 Bishop & Co. grouping of different colors, Gilliam Squires stamped backs
E99 Bishop & Co. Mohler- Gilliam Squires back stamp
E100 Bishop & Co. type 1 & 2(orange)
E100 Bishop & Co. type 1 group of 3 w/horizontal
E100 Bishop & Co. type 1 Tennant & Powell- printers scrap and regular
E101 Anonymous Set of 50- Bender
E102 Anonymous Set of 25- Knabe & Dougherty
E103 Williams Caramel Brown SGC10
E104-1 Nadja Plank w/Nadja back SGC30,Thomas SGC40,Krause SGC40
E104-2 Nadja Clarke w/Nadja back SGC80
E104-2 Nadja Leever w/blank back SGC40
E104-3 Nadja Jones w/nadja, Schmidt w/blank back
E105 Mello Mint Lajoie SGC50
E106 Wagner SGC20
E107 Breisch Williams Pickering, Callahan w/ad back, Thomas W/overprint,Tenney type2
E120 (5) Hooper, Sisler, Young, Heilman(blank), Wood(blank)
E121 American Caramel Series 80 Donovan,Kelly,Gardner- Series 120 Maranville,Oneil miscut,Southworth/Mascot,Robinson, Thomas
E122 American Caramel Hooper PSA4 incorrectly labelled
E122 American Caramel Wambsganss
E123 Curtis Ireland Candy Carey and Griffin
E123 Curtis Ireland Candy Sam Rice SGC40
E125 American Caramel Leach
E126 American Caramel Ty Cobb, Eddie Collins, Emil Meusel (wet sheet back)
E135 Collins McCarthy Stengel,Myers,Lobert,E135/H801-8 Marquard,Mayer-E135/D-Unc
E136/E137 1911-1938 w/Home Run Kisses
E136 1913 Zeenut Home Run Kisses Shinn- black & white, thin stock
E145 1914 Cracker Jack- Jennings
E145 1915 Cracker Jack- Bodie, Collins, Comiskey ,Schalk
E195 Necco Airplane strip non sports 1930s
E210 1927 York Caramel Type 1- McGraw, Type 2- Goslin, Harris, Blank Back- Schalk
E220 '21-'23 National Caramel Rice and Bagbyk
E221 1910 Bishops LA red & blue-(20), LA- purple (13)
E222 1910 AWA Caramel McCauley SGC20
E222 1910 AWH Shaughnessy SGC40, Sieber SGC30, Smith SGC10,Otey SGC10
E224 1914 Texas Tommy Connie Mack SGC 20
E224 1914 Texas Tommy Harry Hooper type 2
E253 1921 Oxford Confectionery Ruth SGC30 and Alexander
E254 1909 Colgans Clarke, Joss, Reulbach "208 in series"
E254-2 1909 Square Colgans, Collins
E266 1920's Oxford Confectionery Scenes from Fools Paradise
E270 1909 Colgans Tin Top Evans
E270 1909 Colgans Red Borders Jennings and Downey
E271 1910 Darby Chocolates - Eddie Collins SGC A
E285 1933 Rittenhouse Candy P Collins w/ad back and L.Waner
E286 1910 Ju Ju Drum Chance
E300 1912 Plow's Candy Jack Barry SGC40, Nixey Callahan SGC10
E-Unc 1910 Allstar Baseball- Mathewson/Coombs- complete box
E-Unc 1910 Orange Border Box with Devlin & '09 American League Champs (Detroit)
E-Unc 1910 Orange Border Honus Wagner
E-Unc 1910 Oakland Oaks- Ness
E-Unc 1910's "Nadja like"- McCormick
E-Unc 1910 J=K Candy Crandall SGC20 and Devore SGC30
E-Unc 1910's W.T. Crane's Lemon Drops- Williams
E-Unc 1911 Archer "Any Confectionery" SGC AUT
E-Unc 1911 Baseball Bats - 3 types- Flynn, Walsh, Bender
E-Unc 1911 Bigeater Lewis SGC50 & Nebinger (horizontal) SGC40
E-Unc 1920's Amagller Barcelona baseball scene w/stamp, billiards
E-Unc 1921 Schapira Bros Inc- Babe Ruth- full box
E-Unc 1921-22 Schapira Big Show Candy - Cobb - SGC30
E-Unc 1921-22 Schapira Big Show Candy display- 4 boxes/3 cards
E-Unc 1921-22 Schapira Big Show Candy display- 2 boxes/1 card Wesley Barry (non-sports)
E-Unc 1921-22 Schapira Bros. Inc Candy box - large
E-Unc 1927-28 Mallorquina Cuban Zalazar SGC30
E-Unc 1928 Star Player Candy Buckeye SGC20, Chic Hafey SGC10
E-Unc 1929 Star Player Candy- Lou Gehrig
E-Unc 1928 George Ruth Candy Co. #1 SGC70, #5 SGC80
E-Unc 1929 Leader Novelty Bottomley,, Maranville, Ott, Traynor, Vance & pack
E-Unc 1929 Leader Novelty Judge SGC AUT
E-Unc 1930s Arbuckle - Spanish Chocolates, approx 3 x 4
E-Unc 1930 Baguer Chocolate Johnson SGC80
E-Unc 1930's Baguer Chocolate Zoological scrapbook w/cards
E-Unc 1930's Barbera'n Chocolate Spanish baseball scene
E-Unc 1930's Mars Confection- Bette Davis
E-Unc 1933 C.A. Briggs Babe Ruth
E-Unc 1933 Trumpf Chocolate baseball scene
Tobacco "t" Cards
Type Cards

B18 Boone w/envelope & Frank Chance
Exhibit -Unc 1920's Babe Ruth
Exhibit- Unc 1920's Baseball players- cut out card
Exhibit- Unc 1920's Johnson, Simmons. pc back,Kelly etc..blank back
Exhibit 1921 Maranville,1926 Frisch
Exhibit 1922 Baker w/border, Heilman wo/border, Speaker- pc back (Eastern Exhibit)
Exhibit 1925 Collins, 1927 (green tint) Goslin, 1929/30 4-1 Alexander,Bottomly,Frisch,Wilson w/ad back
Exhibit 1928 PCL Weathersby x 2,1931 4-1 Stewart,Farrel,Gray,Kress
Exhibit 1929 -Star Picture Stamps Babe Ruth
Exhibit 1936 4-1 Appling,Dykes,Lyons,Bonura,1937 4 in 1 Lazzeri,Gomez,Gehrig,Dimaggio
Exhibit 1939-1946 Exhibit Salutations w/Post Gazette backs- Dimaggio,Greenberg,Evers
Exhibit 1947-1966 Mele - w/black cow sucker stamp, Newhouser-signed, Bearden w/ "An Exhibit Card"
F7 1937 Dixie Ice Cream lids- large & small, Hubbell 2x
F7 1938 Dixie Ice Cream lids Foxx & Moses x 2
F7 1938 Dixie lids- Uncut Sheet
F7 1937 Dixie lid premiums (8 x 10) x 2 Hartnett,Medwick
F7 1938 Dixie lid premiums (8 x 10) set- Feller,Foxx,Hubbell,Moses
F50 1928 Alexander-Harringtons,Carey-Harringtons misprint,Hartnett-Sweetman,Schalk-Tharp's,Gehrig-Yeunglings
F50 1928 Yeungling's Burns, Harris, Gehrig
F52 1928 Fro Joy portrait and swinging (horiz.)
F52 1928 Fro Joy Ruth- Premium
F65 1949 Hagues Cream - Olsen
F66 1940 Hughs Frozen Confections x2
F273-23 1938 Kellogg's Wheaties Skippy baseball
F273-27 1938 Kellogg's Sport Stamps - P. Waner
F340 Centennial Flour 1943 - Matheson
F340 Centennial Flour 1944 - Libke
F340 Centennial Flour 1945 - Gill
F340 Centennial Flour 1947 - Sueme
F343 Lummis Peanut Butter 1949 - Puddinhead Jones
F-Unc 1890's Great Atlantic & Japan Tea-trade card
F-Unc 1912 I.W.Harper Whisky - Wagner SGC 40
F-Unc 1913 Voskamps Coffee Carey SGC 10
F-Unc 1916 Tango Eggs Jennings
F-Unc 1916 Tango Eggs Chase SGC88
F-Unc 1921 Voskamps - Rader SGC 50
F-Unc 1929 Nu Grape Premium Athletics team
F Unc 1930's Post Cereal Mathewson
F-Unc 1930-31 Blue Ribbon Malt - Wilson(2),Totten,,Bernie,Smith w/ mailing envelope
F-Unc 1930-31 Blue Ribbon Malt - White Sox Team poster 11" x 38"
F-Unc 1932 Rowntree & Co Cocoa #12- Baseball
F Unc 1932 Wheaties/Minn. Millers - Fitzgerald,blank back,3x5
F Unc 1933 Blue Bird Grape juice- Ruth
F Unc 1934 Quaker Oats Premium- Ruth
F Unc 1934 Quaker Oats Premium- envelope & note
F-Unc 1936 ca. Allens Sports of Nations-Baseball-Australian x 2
F-Unc 1936 Grape Nuts Dizzy Dean- premium & display -
F Unc 1937ca. Huskies Sports Movies w/Terry
F Unc 1937. Wheaties Columbus Team w/Slaughter
F Unc 1938 ca Huskys Cereal Vandemeer & McCormick
F Unc 1939. Wheaties & Mobil Oil Team w/Peewee Reese
F Unc 1939. Wheaties & MobilGas St.Paul Team
F-Unc 1939 Pittsburgh Pirates- Duquesne beer premium
F Unc 1940's Piels - Terry, Ballantine- Klinger,Davis & Trommers Coasters
F Unc 1940s Rheingold Beer Premium- Foxx, 8 x 10
F Unc 1940s M & Ms - Joe Dimaggio Sports Club card
F Unc 1940 Crowleys Milk Milosevich and Silvonic- blank and used-postal backs
F Unc 1942 Oertel Brewing Louisville Colonels
F Unc 1943 Oertel Brewing Louisville Colonels
F Unc 1943 Cuban Cristal drink- Martinez
F Unc 1943 Golden Quality Ice Cream Damaltron
F Unc 1944 Oertel Brewing Louisville Colonels
F Unc 1945 Oertel Brewing Louisville Colonels
F Unc 1946 Oertel Brewing Louisville Colonels
F-Unc 1946 Pittsburgh Provision (ham)- Wagner
F Unc 1947 Oertel Brewing Louisville Colonels
F Unc 1948 Oertel Brewing Louisville Colonels
F Unc 1949 Oertel Brewing Louisville Colonels
F-Unc 1948 Cuban Cola (maybe team issue) Ortiz
F-Unc 1949 Page's Milk Co.- Pittsburgh Redemption card , Holmes, Carnera
FC9 1945 Kellog's All Wheat Miscellany -Canadian
FC59 1927 Honey Boy - Rousch -Canadian
FC-Unc 1920 Peggy Popcorn- Dugan SGC20-Canadian
FC-Unc 1930's Vancouver Peanuts
H-801-3 1948 Smiths Clothing Floyd Speer
H-801-3 1948 Smiths Clothing Stengel
H-801-4 Sommer & Kaufmann Boys Shop- 1948,1949
H-801-7 Old Mill Tobacco cabinet Doane SGC40
H-998 1911 Western Playground Stewart-regular card stock
H-998 1911 Western Playground Miller- thin card stock
H-Unc 1850 ca. Reward of Merit - Baseball scene
H-Unc 1850 ca. Reward of Merit-. multi-color Baseball scene
H-Unc 1900's Lanella (German) Baseball scene
H-Unc 1900's Ted Kennedy ad card (4 x 5)
H-Unc 1910 Macrobertsons baseball scene-Australian
H-Unc 1910s Miles Remedies- Criger, approx. 4 1/2 x 6
H-Unc 1910's W.D.Schmidt Co. Ed Walsh (11x18)
H-Unc 1910's Dr.Jaynes Expectorant 6 players front
H-Unc 1910's Dr.Jaynes Expectorant back
H-Unc 1910's Jack Sutthoff Cafe (not in collection anymore)
H-Unc 1910s Harry Coveleski Cafe
H-Unc 1910's Whit Freeman business card
H-Unc 1911 Gilmartin Printing Company- Tennant
H-Unc 1911 Tener campaign card- Players League player 1890
H-Unc 1912 Boston Red Sox restaurant premium
H-Unc 1912 Ed Konetchy premium- 4" x 2.5"
H-Unc 1912 Mfg's Foundary team and dance card
H-Unc 1912 NY Giants Premium (mailing) card w/ Matty, Mcgraw etc..
H-Unc 1914 Cedar Rapids Rabbits- Curtis
H-Unc 1915's Cramers Dry Plate Lajoie
H-Unc 1916 Dunn Day- Tris Speaker
H-Unc 1916 Cy Young,Tuscarawas(Ohio)campaign card
H-Unc 1917 Uniform Trade card (4 1/2" x 6 1/2") White Sox/Jackson SGC AUT
H-Unc 1917 The Horace Partridge Co blotters display
H-Unc 1919 The Busher (silent movie) Chas Ray 2 1/2 x 1 3/4
H-Unc 1919 Inter-Allied Games -Baseball x2
H-Unc 1919 Inter-Allied Games -Baseball x2
H-Unc 1919 Inter-Allied Games -Baseball x2
H-Unc 1920 Pathe' Freres Phonograph- Ruth- Premium SGC50 & Promo Ad
H-Unc 1920 Babe Ruth "Headin Home" x 2
H-Unc 1920 Babe Ruth "Headin Home" Theater cards x 3
H-Unc 1920s Babe Ruth "Babe Comes Home" Lobby Card, 8 x 10
H-Unc 1920s Doll Cut Outs - Decalco Litho Co.
H-Unc 1920s Stereoview skeleton batting
H-Unc 1921 Frederick Foto service, photo- Fittery- larger
H-Unc 1921 Frederick Foto- Mcgaffigan,Read,Schang,Shore- different logos
H-Unc 1921 BHS Baseball Tag, 1924 Graham Biz card(1910 PCL Pres) blank backs
H-Unc 1921 Invitation to play Baseball & Luncheon, Dallas
H-Unc 1923 Lections Frisch and "Mayoral Election" Thacher
H-Unc 1923 Baltimore Shirt Company - Blackburne & Skiff
H-Unc 1923 Baltimore Shirt Company - Full set
H-Unc 1924 Washington team W/Johnson, Wright &Ditson-Victor Co.
H-Unc 1924 Washington team W/Johnson (owned) Picture pack. 4 x 5 (23 total).
H-Unc 1925 Clay & Block (Cuban) baseball park SGC20
H-Unc 1925 Mulvey Day tag card
H-Unc 1926 Artisans Dykes Day Shibe Field, approx 3 x 5, paper thin
H-Unc 1926 The New Klondike movie- Meighan (Uraguay)
H-Unc 1926 Kut Outs- Huggins SGC 50 , Meusel
H-Unc 1926 Sports Co.of America Bottomley, Schalk back var.
H-Unc 1927 Sports Co.of America Ruth
H-Unc 1926 Babe Ruth - Snookums movie premium, 3 1/2" x 6"
H-Unc 1927 Pirates Team photo card - blank back, card stock
H-Unc 1929 ca. -Phili. Champion's blank back, Bishop
H-Unc 1929 ca. Phili. Champions -Becker Bros. Theatre, Hale
H-Unc 1929 ca. Phili. Champions -Benn Theatre, Bishop
H-Unc 1929 ca. Phili. Champions -Lindy Theatre, Foxx
H-Unc 1929 ca. Phili. Champions -Orient Theatre, Dykes,
H-Unc 1929 ca. Phili. Champions -Villa Theatre, E.Collins
H-Unc 1929 circa German ball scene w/4 players
H-Unc 1929 Goodyear Tire "Atz and Cats", blank back
H-Unc 1929 Pontiac Premium card - Gehrig
H-Unc 1930 Babe Ruth Cuban ad card
H-Unc 1930s ca., Service Publicite Gregoire, French Baseball
H-Unc 1930 The Champions - generic player cut outs
H-Unc 1930 Rochester Red Wings premium- Toporcer
H-Unc 1930 Paramount Clothes Prem.- Livingston, 8x10 + matte
H-Unc 11930 Ray O Print, Babe Ruth and developing stand
H-Unc 1930s Babe Ruth Thumb Movie - Lion Brand Shirts
H-Unc 1930s Harry Coveleski- Giant Killer card
H-Unc 1930's Cincinnati premium photo card- Frey
H-Unc 1930s Schumacher premium (blank back)
H-Unc 1930's Ruth and Gehrig premiums/pictures
H-Unc 1930s Generic Bill Homer cartoon cards
H-Unc 1930 ca. Bobby Veach Coal Company w/ Ty Cobb & Sam Crawford
H-Unc 1930 circa Rogers Peet clothing set of 4 w/Cobb and wrapper
H-Unc 1931 Metropolitan Studios - Mancuso
H-Unc 1931 Sun Picture negatives w/Cuyler,Hartnett,Gelbert x13 and 2x postcards
H-Unc 1931 Washington Senators Pic Pack- Cronin
H-Unc 1931 Chicago Cubs Pic Pack- Hornsby, Wilson (30 total)
H-Unc 1932 Chicago Cubs Pic Pack- Hornsby
H-Unc 1933 Buffalo Bison Jigsaw Puzzle- w/original box - Schalk
H-Unc 1930s-40s circa Adam Hats sign displays 11 x 14
H-Unc 1933-34 Adam Hats- Mcgraw, Gomez, Hubbell, Rosenbloom, Carrillo
H-Unc 1933-34 Adam Hats- Carillo matchbook cover
H-Unc 1934 Herbert Hats- Cuyler
H-Unc 1934- Teachout- minor league issued premium
H-Unc 1934 Engravo-tint- Joe Brown
H-Unc 1934 Buffalo Bisons Team issue- 4x7
H-Unc 1934 Annis Furs, Detroit - Cochrane - 3x5
H-Unc 1934 Det. Tigers Team prem. blank back 7 x 9
H-Unc 1934 Montreal BBC team,blank back, 7 x 9 cardboard
H-Unc 1934 ca. Wheaties - Tulsa Rubber Products team
H-Unc 1935 Howard Ehmke Co. schedule card
H-Unc 1935 Ponca City OK, Team 8 MLB players, blank back
H-Unc 1935 National League P.B.B.C Stars x 9, blank back, thin stock, 3" x 6"
H-Unc 1935 Chicago team premium Hamlins-Saf-T-Shave
H-Unc 1935 Ed's Diner World Series ad card
H-Unc 1935 ca. Toledo Mudhens - Haney
H-Unc 1936 St Louis team prem. Ankenman approx. 3 x 5
H-Unc 1936 Chicago team prem. Hamlins-Saf-T-Shave & Env.
H-Unc 1936 Spencer Shoes - Foxx
H-Unc 1937 Donut Co. Of America- Ruth
H-Unc 1937 Indiana-Sport-Avion (French)- Blanton, approx. 2 x 3 1/2
H-Unc 1937 Macon Peaches team- promo card (large) 7 x 11
H-Unc 1937 Fred and Leo team, Fleischman's, matchcover
H-Unc 1938 WSYR Radio- Porter
H-Unc 1938 Mobilgas-Wheaties, Minn.team w/T.Williams
H-Unc 1939 KMBC,Wheaties,Mobil- Kansas Team premium w/Rizzuto
H-Unc 1939 Father & Son Shoes- Gantenbein, 3x4,(blank back)
H-Unc 1939 Kimball Automotive club Trois-Rivieres -Copple
H-Unc 1939 Kimball Automotive club Trois-Rivieres -Skelton
H-Unc 1939 Cubs Picture Pack (25 w/Dean) & Env.
H-Unc 1939 Phili Team Issue-Gantenbein,Ross(blank back)7x10
H-Unc 1940 Phillies Team Issue 6 x 8, blank back- Marty
H-Unc 1940 Reds Premium - Harry Thobe
H-Unc 1940 Seattle Raniers team premium
H-Unc 1940 Kansas City Blues Team- Radio premium
H-Unc 1940 Bisons Team issue-Giebell,Martin,Stromme,Zubik(all same size)
H-Unc 1940 Cincinnati Reds Team Issue - Dejan, Thompson, Turner <
H-Unc 1940 Cubs Team Set - Lotshaw w/envelope
H-Unc 1940 Bob Bragan homemade card, 3 x 4
H-Unc 1940 Dimaggio, Boosters card and photo premium
H-Unc 1941 Dodgers Picture Pack complete w/Reese
H-Unc 1941 Seattle Rainers (Sicks' Stadium) Lawrence
H-Unc 1941 Montreal Team issue Bell,Head,Graham (blank backs)
H-Unc 1941 Emil Sick's Champions (Sicks' Stadium)Xmas card
H-Unc 1941 & 1942 Tickets - Martin Appreciation & Southworth Dinner
H-Unc 1942 Editorial Bruguera #12 Babe Ruth
H-Unc 1943 Renegar Studios premium- Hicks
H-Unc 1943 Ted Williams & Babe Ruth- First Meeting
H-Unc 1943 St.Louis Browns 8 x 10
H-Unc 1943 St.Louis Cardinals 8 x 10
H-Unc 1943/44 La Campana premium- Salazar & Arteaga
H-Unc 1943 Grand Studio Sproull PSA 7.5
H-Unc 1944 Grand Studio Stengel PSA 3
H-Unc 1945 Cleveland Indian Premium
H-Unc 1946ca. Whit Freeman business card
H-Unc 1946/47 Almendares Cuban team premium w/Buck O'neil
H-Unc 1946/47 Almendares Cuban team premium w/Buck O'neil-blue lettering
H-Unc 1946/47 Propagandas (Sports Kings) Ruth
H-Unc 1947 Pleetwoood Slacks - Robinson
H-Unc 1947 Mabley & Carew Stores- small photo, med w/booklet, large photo
H-Unc 1947 Maxwell Hardware- Hittle
H-Unc 1947 Western International League Bremerton Bluejackets issue- Sullivan,Volpi
H-Unc 1947 Cleveland Baseball Fed. id card- R. Keilbasa
H-Unc 1947 Campo Alegre, Cuban- Mosquito Kuper
H-Unc 1947 Cafe Regil- Almendares team w/Oneil
H-Unc 1947 Alamendares Team Premium x2 w/Luque, Oneil
H-Unc 1948 Alamendares Team Premium w/Connors
H-Unc 1948 Alamendares Team Premium w/Connors, large 12 x 18
H-Unc 1948 Babe Ruth Story slide
H-Unc 1948 Topps Magic photo strip w/Gehrig
H-Unc 1948/49 Alemandares Cuban Team premium w/Connors,Irvin
H-Unc 1948/49 Toleteros - Collins
H-Unc 1949 Kettner Motors premium approx. 4 x 7
H-Unc 1949 Lobby card set (6) The Pride of the Yankees, 11x14
H-Unc 1949 Cleveland Sun Photo Camera pack with Doby and contents
H-Unc 1949 Ansco Camera- Lenhardt
H-Unc 1949 Oakland Oaks Team Premium, 8 x 10
H-Unc 1949 Viewer - Bob Feller premium 8 x 10
H-Unc 1949 Sealtest Nicholson & C.Simmons
H-Unc 1949 Gallina Blanca baseball stamps x2
H-Unc 1949 Connie Mack Premium- Virginia
H-Unc 1950's Stan Musial & Biggie's Restaurant
H-Unc 70's/80s R.Glasso 1949/50 remar proof sheets, unissued
M101-2 Leach, w/Goldfaden stamp
M101-4/5 different ad backs set
M101-4/5 Assorted players and back comparisons
M101-5 Joe Jackson - Successful Farming Promotional card
M101-6 Schalk
M101-7 The Sporting News Premiums - Hornsby, Ruth, Ruth w/ad back
M101-8 Dean
M101-9 Sporting News 1939 Yankees w/Gehrig, Dimaggio etc..
M110 Sporting Life Cabinet - Chase, JSA w/Chief Meyers auto -
M110 Sporting Life Cabinet - Chase -(back)
M114 Baseball Magazine - Cobb Batting
M114 Baseball Magazine 1926 Yankees w/Ruth,Gehrig etc...
M116 Mathewson blue background- SGC40, Coombs scrap ad cut, Johnson proof
M116 4 Different backs - 1 with color variation
M120 Detroit Free Press Goslin, Rowe, 1935 Detroit Supplement Greenberg
M128 1914 Police Gazette Mathewson (and 1915 W-Unc)
M128 1914 Police Gazette Philadelphia Americans (and 1915 W-Unc)
M128 1917 National Police Gazette (12 x 17) Thorpe- full mag. & 1915 W-Unc
M131 1911 Baltimiore Newsboy Mcgraw SGC20
M-Unc 1910 Washington Times Milan SGC 30
M-Unc 1910 Pelicans team with Joe Jackson, approx. 11" x 15"
M-Unc 1910's Philadelphia Evening Times Baker 8"x11"
M-Unc 1920s Star Notebook cover- Hornsby
M-Unc 1924 Oakland Tribune Johnson
M-Unc 1926 John McGraw - Author of My Thirty Years in Baseball
M-Unc 1941 The Sporting News Pub.Co.- White Sox premium
M-Unc 1941 Cuban Zig Zag Magazine, NY Yankees
M-Unc 1941 Cuban Zig Zag Magazine, NY Yankees (back)
M-Unc 1943 Toledo Mudhen Guide (blank back)- Ralph LinWeber
M-Unc 1943 The Sporting News Yankees Team
M-Unc 1945 Paul Stuarts Parade Sportive Royals team
M-Unc 1947 Sport Magazine Prem. 8.5 x 11, Dimaggio
M-Unc 1949 Philadelphia Bulletin Trinkle
M-Unc 1949 Philadelphia Bulletin x 6 players and caption
PC765 1907 Dietsche Jennings
PC-Unc 1900's Pigs Playing baesball
PC-Unc 1906 Happy Little Coons - baseball
PC-Unc 1906 Sporting Life Boston w/ad back
PC-Unc 1907-'09 H.M Taylor Detroit team w/Cobb
PC-Unc 1909 Ward-Mackey Co.
1910 Pc-Unc Darby Chocolate Kid- canceled
PC-Unc 1910's-1915's Greenjoyce Buildings
PC-Unc 1910's Bloomers Girls x 3
PC-Unc 1910's Bloomers Girls x 3 different backs
PC-Unc 1912 Cobb with his favorite bat
PC-Unc 1912 Blanke Wenneker Nadja & Cocoa factories (2)- canceled
PC-Unc 1912 Blanke Wenneker (Nadja) postcard receipt
PC-Unc 1912 Collins Mccarthy Zee-Nut plane
PC-Unc 1916 Successful Farming postcard.. m101-4
PC-Unc 1920s Shotwell Mfg.Company postcard price list
PC-Unc 1940 Crowleys postcard Silvonic
PC-Unc 1950's Block & Kuhl building
PC-Unc 1950's Vic Power
P2 Mathewson sm.letters, Tinker lg.letters
PD3 1921 Mrs.Sherlocks Wagner,PD3 1922-23 Kolbs Bresnahan,Bender, PR3-3 1935 Orbit Gum Selkirk, P-Unc Chicago Evening - Alexander
PE2 Diamond Gum 1911 Tinker, Evers, Chance proofs
PM1 Ornate 1915 Mathewson
PX7 1910's Sweet Caporal pin -McGraw miscut, Collins
P-Unc 1900'steam w/billy goat x 2 & photo
P-Unc 1908 Bishop Co, 1920s Middy Bread,1936 ca. Spencer Shoes - Jimmy Foxx
P-Unc 1917 Wagner Day pin - partial production piece, approx. 1 1/2" x 1 1/2"
R72 1935 Schutter Schutter Johnson "I'm Going to be A Baseball Player"
R94 1929 Babe Comes Home-(Movie Stars & Scenes) x 2
R161 1930s Walt Disney, Joe Carico pitching
R300 George C Miller Hafey
R301 Overland Luke Appling
R301 Overland Candy Foxx and Kowalik
R301 Overland Candy Gehrig
R302-1 M & P 1943 Dimaggio
R302-2 M & P- Boudreau,Jones,Ted Williams,Kozar strip
R303-B (red tint) 1939 Goudey Premium - Dimaggio, R303-C (black and white) Dimaggio
R304 Damaree Lyons and Rigler-umpire
R305 P.Waner,R306 Terry-Oct1.,R306 Kremer miscut,Lindstom-Sept.1 back,R306 L.Waner miscut,R308-1 Cronin ,R308-2(large)Foxx
R309-1 1935 Goudey Premium - American League & envelope
R309-2 1935 Goudey Premium - Greenberg
R310 Butterfinger w/display ad- Moore (blank back)
R310 Butterfinger Gehrig
R310 Butterfinger -Melillo w/back stamp
R310 Butterfinger -Melillo (back) w/back stamp
R311-1 1936 National Chicle / Diamond Star - Envelope, Display & 5 cards
R311-1 1936 Goudey Glossy Premium - Traynor, R312 Taylor/Speaker/Cuyler
R313A 1934 Gold Medal Flour Klein- medium pen- PC back
R313A Altrock/Schacht, R314 Wide(Type 4) Dimaggio, R314-3 Foxx, R316 L.Waner
R315 Strip of 5- Wilson,Bottomley,Haas,Reynolds,Reese
R315 Averill,Hubbell,Shires,Hornsby
R315 Strip of 3-Hass, Ruth, Goslin
R316 1929 Kashin Premium- Babe Ruth 5 x 7 (blank back)
R316 Kashin w/back stamp- Morton & Dressen, W/Made in USA- Ruth & Carlson,Ford miscut
R317 1933 Uncle Jacks Candy - Foxx, Hartnett, Lazzeri, Simmons, Terry, Frisch
R318 1934 Batters Up Manush,R321 1935 4 in 1 Ruth,R322 Goudey Cochrane
R318 1934 Batters Up Premium- L. Waner & L. Waner #17
R319 1933 Goudey Bottomley, Patent/Proof/Copyright/V353 cards
R319 1933 Goudey Copyright card- Crowder & Ferrell misprint
R319 1933 Goudey Babe Ruth #144
R320 1934 Goudey Lou Gehrig
R322 Goudey Cochrane
R323 1938 Goudey "Big Head" Dimaggio #274,Doerr, Feller
R324 1941 Goudey Hubbell,Ostermueller,Ott x2, Wyatt
R325 1935 Goudey Knothole League Gang
R326 1938 Goudey Flip Movie Ott #2
R327 1934-'36 Diamond Stars Grove, Lopez, Traynor
R328 1932 US Car. Frisch,R330 Double Play Cronin/Foxx, R332 Schutter Waner Bros.
R329 1938 Clopay Foto Unopened pack & Selkirk/negative
R333 1933 Delongs- Foxx & Freddy Lindstrom w/biz card
R334 1939 Playball Gomex, Schact, Williams
R335 1940 Playball Mack,R336 Playball 1941 V.Dimaggio,Reese
R336 1941 Play ball Wartime sheet of 12
R337 Eclipse Import Manush, R338 Sports Kings Hubbell, R346 Blue Tint Spahn
R346 Blue Tint Strip of 8 w/Joe Dimaggio, Luke Apppling etc...
R344 Maranville "How To" series #9
R406-1 1948 Bowman Gordon- blank back
R406-2 1949 Bowman. strip,Doerr&Kell misprints,Masi&Fowler scrap
R406-5 1951 Bowman. 1 card- 2 player misprint, 8 cards- back overprints
R406-5 1951 Bowman. 4 card overprint strip
R406-5 1951 Bowman. 3x overprints (3) blank back
R406-6 1952 Bowman. partial sheet of 8 players
R406-6 1952 Bowman. partial sheet of 9 players (proof?)
R414-6 1952 Topps scrap sheet(s)
R-Unc 1940's Dimaggio transfer
R-Unc 1943 La Ambrosia - Herrera
R-Unc 1945-'46 Caramelo (caramel) Marsans and receipt
R-Unc 1945-'46 Caramelo (caramel) Cuban Dandrdge, Dihigo, Field, '45,'46 header cards,'46 Antunez w/wet sheet
R-Unc 1946-'47 Sol de Oro Sherry Almendares Team w/Oneil
R-Unc 1948/49 El Indio Propaganda Caramelo- Lopez
R-Unc 1949/50 Ortopedia Diaz x2, 1955/56 Caramelos Stadium
R-Unc Topps 1951 blue and redback's
R-Unc 1951 Topps Blue back Ennis, Red back Fain
R-Unc 1951 Berk Ross panel Rizzuto & Rosen
R-Unc 1960 Black and White & 1963 Bazooka color Panels
S21 1910 Annapolis Baseball - miscut
S74 1909-1910 Cobb-Helmar,Camnitz-Red Sun,Clarke-Red Sun,Miller-Old Mill-miscut,White-Old Mill,Parent-Turkey Red,Overall-Turkey Red w/border,Camnitz-type 2,Meyers-type 2,Cobb-type 2
S81 Turkish Trophies Eddie Collins
ST-Unc 1910's generic - German Baseball Players (15) & Wrapper.
ST-Unc 1910's generic - Elberfield,1912 Boston tattoo Speaker,1913 Baseball Players- Matty,1914 Pritchard Publishing Blossom,1914ca Memphis Railroad,1915 Postaco- Mack, Johnson & Baker,1915 ca., Hinds Cream,1915 Univ.of Georgia team,1917 Youth's Companion Marquard, 1919 Allentown BB scene,1920s generic Williams,Johnson,1920s Lord and Taylor,1930s Chandler..
ST-Unc 1913 circa Baseball Stamps w/Cobb,Matty,6 non sports
ST-Unc 1915 Hinds Cream set? (21)
ST-Unc 1915 Eureka College stamps w/baseball (12)
ST-Unc 1915 Postaco Kangaroo printing process-12 non-sports
ST-Unc 1915 Youth's Companion set, and others, in Art Stamp League of America Album
ST-Unc 1917 Youth's Companion panel of 4 w/Marquard
ST-Unc 1923 ca. German stamps/transfers full sheet- Ruth, Cobb etc..
ST-Unc 1935 George Burke Detroit Photo Stamps- Cochrane
ST-Unc 1936 Sporting News All Star, Boston American/Sunday Advertiser, Detroit Times, Pittsburgh Sun-Telegraph stamps, Atlanta Georgian-American, LA Examiner Fox, Goslin etc..
ST-Unc 1937 Kendall Gas stamps- game - set (-1)
ST-Unc 1938 Signal Oil Oakland Oaks stamp- Raimondi
ST-Unc 1939 Centennial stamp- Bancroft and Bulkeley
ST-Unc 1939 California 1st game comemorative
ST-Unc 1940 Associated Stations stamp album/stamps-
ST-Unc 1940 Associated Stations stamp- Bob Price
ST-Unc 1943 World Champion NY Yankees w/album and ad form
ST-Unc 1949 Eureka Sport Stamp Durocher w/album
1880's Kalamazoo Bats carton- outside of box N690
1880's Kalamazoo Bats carton- inside of box N690
1880's Goodwin & Co Gypsy Queen Cartons
1880's Goodwin & Co Dogshead carton
1880's Goodwin & Co Dogshead carton-2nd view
1880's Old Judge ad piece
1880's Old Judge & Dogshead ad-wheel approx. 6" x 6"
1880's SF Hess label proof
1880's-1900s HWS & Co. No. 7 Cigars -ad piece
1880's-Mayo's Die cut ad piece approx., 3 1/2" x 4"
1880's Kinney Tobacco - Sporting Extra catalog (small)
1880's Dukes Mixture Counter Display- large w/pouches
1880's Honest Long Cut Counter Display- large
1910s Cycle Box Counter Display- large
1910s Drum Cigarettes Counter Display- large (14" x 10")
1887 Goodwin & Co, Gypsy Queen pack
1880's-1940s Tobacco Packs- Old Judge,Dukes,Kenney Bros.,Allen & Ginter,Dogshead,Kimball's,Lenox,Coupon,Piedmont,Sweet Cap,EPDG,Ramly,Fez, Contentnea, Broadleaf etc..
1890s - 1900s Cycle packs
1890s - 1900s American Tobacco Co, Dealer card
1900s Cigar Label progressive proof booklet-Lady Devonshire
1900's El Principe de Gales ad
1910's Carolina Brights and Drum packs- T206
1910's Vicotry pack- T214
1910's Tobacco Pouches- People's Tobacco- Mino & Kotton, Factory 11, Dist. of LA.
1900's-1910's Tobacco Coupons-Carolina Brights, Hassan,Lorillards,Redman x2,Mecca,Plow Boy,Drum x3,Obak, Old Mill-T3,Miners Extra,Dukes,Turkey Red,Sovereign,Spaulding & Merrick,Piedmont x2,Old Mill, ,Polar Bear,Helmar x2,Allen & Ginter x 9,Kinney Bros.,Buchner,Cabanas,Murad,Between the Acts,ATC
T3 Turkey Red Ty Cobb
T4 Obak Hogan
T6 Murad Penn State - Baseball cabinet, 5 x 8
T51 Murad Cigarettes College Series K.W.C.
T51 Printers Sheet- Murad Cigarettes College Series - 7 cards
T62 Printers Sheet- Turkish Trophies Fortune cards
T85-2 Stroller Cigarettes - Charles Ray
T88 Sweet Caporal Mutt and Jeff- Gimme a High Ball
T100 Honest Tobacco Silhouettes - Baseball
T200 Fatima New York Nationals
T200 Fatima Premium (large) Phili Americans
T200 Fatima Premium (larger scan) Phili Americans
T201 Mecca Huggins and Bresnahan
T201 Mecca Foster - miscut, Matthewson - miscut
T202 Hassan Oleary/Cobb Fast Work SGC50
T203 Mayo's Cut Plug "Stealing a Base" SGC40
T203 Winner Cut Plug "The Bleachers"
T204 Ramly Bancroft Square Frame, Oval, Blank, TTT, Blank Front, Bresnahan
T205 Gold Borders Cobb-Piedmont,Brown- Drum, Johnson-Hindu Cigarettes -
T205 Gold Borders- 10 different fronts and backs
T205-Flynn,Mitchell,Meyers,Cicotte,Overall,Dunn,Hauser,Moran
T205 Gold Borders- Bergen, Lennox, Maddox, Walsh, Huggins, McConnell
T205 Gold Borders- McGraw w/Crandall ghost, blank back scrap (1 card)
< T206 White Borders- Mullaney dissected
T206 White Borders- Young portrait -Brown Hindu SGC30
T207 Brown Borders- 7 different fronts-backs, 1 misprint
T208 Cullivans Fireside Plain Scrap - Morgan SGC40
T209-1 Contentnea Color - Crockett,Fullenwider,Hoffman,,Lane,Pope,Stubbe
T209-1 Contentnea Color- Mcgeehan with ghost, Bourquise w/ghost
T209-2 Contentnea Thompson SGC 20 w/back variation (only found on Thompson)
T209-2 Contentnea Cooper, Flowers, Sharp
T210 Red Borders-Old Mill- Wahl,Sharp,Barenkemp,Thebo,Leonard,Reis,Kuhlman,Kelly mascot,Bayless
T211 Green Borders- Red Sun -Bayless
T212-1 Obak Brackenridge,Guyn,Lewis,Reagan,(misprint)Williams,Willis
T212-2 Obak Strip of 4 -
T212-2 Obak back slogans x 35 (complete) -
T212-2 Obak 150 series- 12 cards + 1 w/transfer -
T212-3 Obak Weaver SGC 30
T213-1,-2,-3 Cobb Red Portrait
T213-2 Coupon Crawford, Donlin (stats on front)
T213-3 Coupon Marquard portrait,Cobb-bat off-factory 8 overprint, Cobb red portrait
T214 Victory Jennings PSA2 mk
T214 Victory Wiltse SGC 50
T215-1 Red Cross Griffith (traded..don't own), McGraw
T215-2 Red Cross Murray
T216 Kotton Cigs- Marquard type 1, Bender type 2, Cobb type 3
T216 Mino Cigarettes Gibson SGC 40
T216 Virginia Extra Cigarettes Doon SGC10, Doyle SGC20, Jacklitsch SGC10, Jennings SGC20
T216 Kotton Cigs- Bender x2,Evers,Gibson(front),Jacklitsch,Jennings.. miscuts
T217 Mono Cigarettes Daley SGC 80, Couchman BVG 4
T222 Fatima Jennings SGC 40
T222 Fatima Schang
T227 Series of Champions-Baker: Miners Extra, Bender: Honest Long Cut
T227 Series of Champions-Baker: Miners Extra- Cobb
T330-2 Piedmont Art Stamp - Marquard
T330-2 Piedmont Art Stamp - Heinie Wagner
T332 Helmar stamps Cobb,Baker, Collins
T-Unc Cubans 1909 Cabanas Almeida, Marsans, Mcintyre,1923 Obsequio-Forznozo,1923-24 Billiken-Marsans,1924-25 Aguilitas w ad/back, 1926-27 Aguilitas-T.Calvo.,1928 Aguilitas- Team (opening day), Tomas Guiterrez- Magrinat
T-Unc 1911 Kaspar Bros. Marty Hogan Cigar, 3 1/2" x 5 1/2"
T-Unc 1912 La Azora Cigar Cobb schedule card- full
T-Unc 1913 Derby Cigarettes Plank, Mack, Marquard
T-Unc 1917 Village Maid cigs- baseball
T-Unc 1917 Venz.- AGUILA ROJA LOS SAMANES B.B.C-
T-Unc 1923 Nicholas Sarony & Co,T-Unc 1925 Turf, T-Unc ca.1928 Drapkin Maynard,T-Unc 1928 T.Contiero(Italy)- Ruth/Lloyd, T-Unc 1930's ca. Angolan Tobacco Ruth-throwing football & Alexander,1930's Wills Cigarettes-baseball,1931 Josetti-Ruth,1932 Sullima-Ruth,1933 Bulgaria Sport-Ruth,1934 R&J Hill-Speaker,1935 Muratti-Ruth,1936 Baseball-Africa,1939 World of Sports Ruth (2"x3")
T-Unc 1926 Lucky Strikes - Ty Cobb
T-Unc 1928 Tobacalera/Morena- Gerhig/Ruth
T-Unc 1930s Doble Aguila-Venezuelan - 4 Baseball scenes & coupon
T-Unc 1931 Josetti Album- full (272 cards), pristine w/Ruth
T-Unc 1931 Doble Aguila-Venezuelan #51, #198
T-Unc 1931 Bigott Sucs- Fung-Venezuelan #16
T-Unc 1932 Abdulla Cigarettes Babe Ruth
T-Unc 1933 Worch Cigars Mack
T-Unc 1943 Cigarrera Bigott- Illas, Munoz, Salud
T-Unc 1945 Cortesia Zig Zag cigars Cuban team 12x9
T-Unc 1947 Almanaque Deportivo mag.,Jan.1947, 32 cards
UM7 1934 Rice Stix Dizzy Dean
UO10 1948 Signal Gasoline Lombardi
UO11 1947 Signal Gasoline Scarsella & Chambers-Buxton-Martin w/station stamps
UO-Unc 1930's Square Deal Oil Co- Medwick
UO-Unc 1934 Red Wings - Texaco/Havoline w/J.Mize, approx. 10" x 10"
UO-Unc 1938 Dizzy Dean's Service Station
UO-Unc 1949 Ashland Gas Prem. 9 1/2" x 12" - Reds w/Klusz.
UO-Unc 1949 Schumacher Service Station- Stephens
V31 Dominion Chocolate 1926- Joe Spring w/coupon
V49 Lowney Chocolate 1930's "Just Kids" - baseball w/coupon
V61 Nielson's Chocolate 1922- Perkins type 1, Alexander type 2
V89 1922 WM. Paterson- Cobb & Huggins SGC30
V89 1922 WM. Paterson- Schalk
V94 O-pee-chee Candadian Butterfinger Foxx
V100 1922 Willards Chocolate - Duffy, Mack
V117 1923 Maple Crispette- Cobb, Pennock-blank back
V122 1924 Willards Chocolate - Ruth SGC40
V300 1937 O-Pee-Chee - Foxx
V351 1939 World Wide Gum - Dizzy Dean
V353 1933 World Wide Gum - strip of 4 w/Manush
V355 1936 World Wide Gum Speedy Leo Durocher SGC40 (Lionel Carter collection)
V410 Sports- Yesterday and Today, Cracker Jack- baseball
V-Unc 1937/8 Montreal Team Issue- Maranville, 5x7, blank back
W, Strip, and Game Cards

W501 Grover C Alexander
W502 Dugan '28, Sewell '31,w511 Ruth x2,W514 Collins & Ring,W515-2 Heilman,W516-1 Nehf, W516-1 Bancroft w/ghost,W516-2-1 Alexander,W516-2-2 Johnson,W519 x2 Arbuckle
W503 Bancroft, Daubert, Frisch, Nehf, Sewell
W504 1925 Universal Toy & Novelty Brooklyn full team/16 person sheet
W513 1928 strip of 25 w/Terry, Pennock,P.Waner,Haines,Coombs,Lazzeri
W514/515-1/w551 assorted with back stamps
W515-1 1923 Frank Snyder w/Fleer back
W515-1 2 strips of 10 w/Hornsby, Collins, Wheat and Frisch, Baker, Heilman (sp)
W515-2 Strip of 5 w/Heilman, Grimes etc...w/Little Wonder Caption
W516-1 x 3 w/slogan,W516-2-2 x 2, W516-2-2 w/"Harding",W562 Harding,W516-2-1 Gowdy, W516-2-1 Matty w/ghost back
W517 1931 Strip of 3- Cuyler, Vance, P.Waner, Earnshaw-miscut, Hafey - red
W517 1931 Babe Ruth with Piercy's Confectionery stamp
W517 1931 Mini- Kelly, Miller
W519 Un-numbered Frisch,Cicotte,Cravath,Gleason,Morton,W519-1 Morton
W519 Sisler & Benton (2), W521 Marquard w/Delcalco , Collins w/20 to a set
W520 Wheat,W522 Bancroft,W551 Speaker,W553 Grove,W555 Evers,W560 Hornsby,W565 Lazerri (bot.row,l-r)
W529-8 1920s sheet (12) w/Ruth, Johnson, Alexander etc.. & boxers
W530 1912 Pinkerton Wagner blank back, Bender scorecard back
W542 1920's Sports Drawings - Catcher
W551 1921 w/Wools American-Maid stamp
W552 1919 MayFair Novelty Co. strip of 12
W553 1929 Babe Ruth
W554 1930 McWheeny w/Yo-Yo stamp,Cochrane w/Bonemary,Pennock w/Yo-Yo stamp
W560 1909-10 Sheet of 16 red- w/Ruth, Waner,Lindstrom,Sewell,Hornsby,Hoyt etc..
W560 1909-10 Sheet of 16 w/Foxx, Bottomley, Vance etc..
W560 1909-10 Full Sheet of 16 w/Gehrig,Johnson,Cuyler,Grove,Simmons,
W562 Harding
W565 1928 strip (black) of 25 w/Heilman
W565 1928 strip (red) of 25 w/Gerhig
W571 (D305) 1947 Bond Bread perforated Holmes/Chappius
W572 1923 Strip of 5 w/Grover Alexander
W572 1923 O'Farrell- with Metro Star print,Perkins- red scrap & regular,Doak ghost
W573 1922 Strip of 10 incl. Alexander, approx 33" x 1.75"
W573 1922 Carey "Cafe Du Monde", Pinelli- Creamnut & Goodie, Goslin Leader Theatre signed
W573 Tobin,W572 Speaker & Maranville
W574 Simmons & Grove Sgc30
W575-1 Clarks Bread,Gassler's Bread,Haffner's Bread,Herpolsheimer's,Holsum Bread,Johnson Conf.,Keating Candy
W575-1 Gasslers Bread- Gleason, Queen City Cigar- Morgan, Shotwell Mfg Co.- Jacobson, Service Candy Co.- O'Neill
W575-1 Witmore Candy x 2.,Gertenrich,Leader Theatre & ad card
W575-2 1923 Signature on Shoulder- Collins
W575-2 1923 Signature on Shoulder Hooper, Kelly schedule strip
W590 1925-'31 strip cards full strip x 20 w/Speaker
W590 1925-'31 strip cards full strip x 10 w/Speaker
W600 1905 Sporting Life cabinet Callahan
W603 1946-49 Sports Exchange All Stars- Cochrane-Dillenger, O'Doul,2nd series ad
W711-1 1940 Harry Hartman series- Frank McCormick
W711-2 1940 Harry Hartman Reds-Hartman,McKechnie,Hershberger
W725 1948 LA Team Issue - Bauers
W9316 Frank Baker
W-Unc 1910 W-unc Walter Johnston (sic) SGC Authentic
W-Unc 1910 W-unc, 1910's Blue & Red, 1916 Big head, 1921-'30 Die Cut
W-Unc 1912 W555-like Cy Young SGC Authentic
W-Unc 1916 Big Head strip cards-Bagby,Baker,Bodie,Burns,Cadore,Doyle,Hornsby,Groh,Judge,Konetchy,Mays,Milan,Rice,Schang,Johnston(sic),Sisler,Bancroft,Schalk
W-Unc 1920's shoulderless strip card- Sisler
W-Unc 1920's game strip card- Gehrig
W-Unc 1920's strip cards, assorted x 6
W-Unc ca.1921 Universal Toy - Cobb
W-Unc 1921 Johnson,1924 Ruth, 1935 ca. Hornsby ,1936 Appling w/back stamp&Haas w/back stamp
W-Unc 1924 Ruth maroon & W-unc "W560-like" Ruth
W-Unc 1931 Waner PSA 1
W-Unc 1932 Chicago Team issue Grimm, Hemsley
WG2 1904 Fan Craze- A.L. Cross PSA8, Plank SGC80
WG2 1904 Fan Craze- Header card
WG3 1906 Fan Craze- N.L. Huggins
WG4 1913 Polo Grounds- Chance
WG4 1913 Polo Grounds- Joe Jackson SGC80
WG5 1913 National Game- Jackson, Bender, Holland's Tea
WG5 1913 National Game- Joe Jackson
WG6 1913 Tom Barker Game- Fenway Brewing - Baker etc..
WG6 1913 Tom Barker Game- Cy Young SGC60
WG7 1924 Walter Mails Game- Maranville blue back, Johnson red back
WG8 1936 S & S Game- Harnett-green back, Harnett-tan back
WG-Unc 1904 Allegheny Game Card - McGinnity
WG-Unc, 1906 Russell's Rustlers game card
WG-Unc, 1910 circa, Lajoie game cards red and blue
WG-Unc 3 x 1910'-1940's different game cards
WG-Unc ca. 1920's Prize Card- Ty Cobb
WG-Unc ca. 1920's Generic Infield Players, Red x 4
WG-Unc ca. 1921 Outstretched player game card & w/overprint(2)- @Schultz
WG-Unc 1930's Cine Manual #5 Jugadores De
WG-Unc 1934 Quaker Oats game card set(26)w/rules, env.- Ruth
WG-Unc 1940s ca. Visalia CA, game in action
Baseball related ink blotters...

H-Unc 1909 Follansbee Ball Team & 1947 Cin.Reds- Ink Blotters
H-Unc 1911 Stevens Firearms Bender (blottered back), Baker (clean back), Mack (clean back)
H-Unc 1915s Pratt- St.Louis American League Baseball Co.- Ink Blotter
H-Unc 1920's Ink Blotter-General Exterminating team
H-Unc 1920's Croft & Allen Co., mouthless kid
H-Unc 1920's Illinois College, 1922 Brooklyn vs Collegians
H-Unc 1921 Ink Blotter-Babe Ruth- Good Wood Boxes
H-Unc 1927 Yankees Team blotter- McKibben Jackets & Type 1 8x10 photo
H-Unc 1927 Waseda USMC/Japan baseball ink blotter
H-Unc 1929 Kaufman & Fabry Cubs team blotter
H-Unc 1929ca. Illinois College team blotter & Envelope
H-Unc 1930s Buckley, Dement & Co, Ruth?
H-Unc 1930s Miller tires- Frisch & Converse
H-Unc 1930s Hood Shoes blotter, Jimmy Foxx, 4 x 6
H-Unc 1930's-1940's Ink Blotters x 3, 2-blue backed, 1 blank back
H-Unc 1930's-1950's Ink Blotters x 3, 2-blue backed, 1 blank back, Al Dark, W.Johnson
H-Unc 1934 Blue Valley Butter
H-Unc 1936 Dizzy Speed - Cotton Belt
H-Unc 1939 Montgomery's Schedule
H-Unc 1940's Virgil Trucks H-Unc 1940's Mel Ott - Blotters- 3 diff. Lutheran churches
H-Unc 1940's Christian Testimonial blotter/card- Siebert
H-Unc 1941 1st National Bank Boston
H-Unc 1945 Pirates Schedule w/Sewell & Dalhgren
H-Unc 1948 ca. Racial Prejudice - w/Allen,Dimaggio,Robinson,Feller,Gordon
H-Unc 1948 Weather King Batteries - Pat Seery
H-Unc/D-unc 1950's Bond Bread baseball blotter
Tobacco packs, Wrappers, Containers, Ad pieces Etc...

1910's-'20 Shoe Shine store with Piedmont & Fatima ads
1906 WG2 & WG3 Fan Craze- box
1910's- Ferguson's Bakery photo- BF2, D381
1910's- George Close Candy large round tin- E94
1910's- Dockman Candy boxes and contents- E92
1910's-'20 Wrappers - Close Candy- E94
1910's-'20 Candy Bag/Wrapper Blomes Chocolates E94
1910's-'20 Candy box Blomes Chocolates E94
1910's-'20 Blomes Chocolates calendar E94, Briggs Confection E97, Miller chocolates R300
1910's Nadja Blanke-Wenneker env. E92/E104, Bishop & Co envelope E99/100/221, Phil. Caramels trade card
1910's Candy Box- Nadja Blanke-Wenneker E92/E104 - full view-open
1910's Candy Box- Nadja Blanke-Wenneker E92/E104 outside of box
1910's Candy Box- Nadja Blanke-Wenneker E92/E104 inside of box
1910's Candy Box (small)- Nadja Blanke-Wenneker E92/E104 inside of box
1910's Cocoa Bottle Crofts Cocoa E92
1910's Cocoa Box Crofts Cocoa E92- Take Me Bars inside cover- 9w x 8d x 2t
1910's Cocoa Box Crofts Cocoa E92- Take Me Bars- outside front- 9w x 8d x 2t
1910's Croft's storefront (Montague & Co) magazine picture
1910's Aldon Chocolate Box D310, approx. 6 1/2" x 2 1/2"
1910's Notebooks- Mathewson & Wagner
1910's Ward Corby (Mackey), Tip Top bread truck- 8"x10"
1910's Pacific Coast Biscuit die cut ad pieces
1910's-'20 Caramel Wrapper- American Caramel Roasted Almond Nougats
1910's-'20 Matchbook cover C.A.Briggs E97 Boston Wafers-
1910's-'20 Candy Box- C.A Briggs and Company E97 Boston Wafers- front 12"w x 4xd x 3.5"t
1910's-'20 Candy Box-C.A Briggs and Company E97 Boston Wafers- side 12"w x 4xd x 3.5"t
1910's-'20 Candy Box-C.A Briggs and Company E97 Boston Wafers- end 12"w x 4xd x 3.5"t
1910's-'20 Candy Box-Briggs and Company E97
1910's-'20 Candy Wrapper Briggs and Company Chocolates E97
1910's-'20 Candy Boxes (4)-Ireland (Curtis) E123
1910's-'20 Candy ad-Ireland (Curtis) E123 9 x 12 front/back
1910's Sporting Life packages x 2
1910's Notebook Mysell-Rollins, Western Playground H998
1910's IW Harper Whiskey progressive proof label booklet
1911 Invoice- Mysell-Rollins, Western Playground H998
1912 Bishop & Co Calarab box- E99/E100/E221
1913 National Game Box- WG4
1910's-1920's Bishop tin- oval- 7" high E99/E100/E221
1910's-'20 Candy Box and Tin- Bishop's E99/E100/E221
1910's-'20 Tin- Bishop's Sierra Chocolate E99/E100/E221
1910's-'20 Voskamp's Tea Room card
1912 PC Unc - Blanke Wenneker (Nadja) Candy - E92/E104
1912 circa, Colgan's Mint Chips Box, approx 8" x 3 1/2" x 1 1/2", E254
1912 Bishop's Calarab box-cardboard- E99/E100/E221
1912 Bishop's Calarab box- wood- E99/E100/E221
1914 Bishop's Calarab ad- Saturday Evening post, 11x14
1914 Pinkerton Tobacco letter T5/W530
1914 Polo Grounds Box & Rules - WG4
1914 Tom Barker Game rules WG6
1914 Tom Barker Game boxes w/Fenway Ale & header card- WG6
1920's Tin Collins Hencke (McCarthy) round - front approx. 14" diameter x 6" high
1920's Tin Collins Hencke (McCarthy) round - side approx. 14" diameter x 6" high
1920's Candy Box York Caramel E210
1920's Candy Wrapper Willard Chocolate V100/V122
1920's Goudey Gum - Oh Boy ad
1922 Goudey Gum - Oh Boy- letter, signed
1920s Charles Ray in The Busher 8 x 10
1920s The Bush Leaguer 8 x 10
1926 Babe Ruth Mid Week Pictorial & Type 1 Photo re: 1928 Babe Ruth Candy card
1927 NY Times Ruth & Cobb ...Angolan card- Ruth/Cobb
1926 Invoice and Envelope, Green-Joyce
1929 Kashin R316 card boxes x 2
1929 Kashin R316 Movie Stars x 3 and baseball card box
1930's-1950's W.E. & H.O.Wills cig. box
1930's Candy Tin George Miller tin R300
1930's Tattoo Orbit signs (5) PR3, R305, R308
1930's Tattoo Orbit Album R308
1930's Uncle Jacks Gum pack w/coupon and gum R317
1930's Baguer Chocolate Truck photo
1930's Billiken Cigar wrapper
1930's Star Notebook Cover- Hornsby (trimmed)
1930s Blue Bird Grape Juice door sign- approx. 9 x 12
1932 Abdulla Cigarette Pack
1934 Poster1- Newton Annis Furs - Detroit cards
1934 Poster-1b Newton Annis Furs - Detroit cards
1936 WG8 S & S Game box and instructions
1937 Leader Novelty wrapper/env & Sun Pic.env.
1937 Kellogg's Album of American Athletes - picture 1
1937 Kellogg's Album of American Athletes - picture 2
1938 Sawyer Biscuit Tin
1937 Sporting News schedule/cards (previously 1935 Manager Cards)
1940's Centennial Flour Recipe book , F340, 4-pages
1940 Crowley's Milk invoices, Crowley's PC-Unc
1940's Bond Bread Baseball card sign
1940's O-Pee-Chee baseball wrapper
1941 Gillette Razor World Series box w/Gomez etc...
1950 Charles Bray Book of Checklists -cover
1950 Charles Bray Book of Checklists - page 1
1910 Newspaper ad Old Mill baseball cards
Letterhead, Invoices, Envelopes etc...
1872 from Peck and Snyder, Letter, H-Unc
1870's- 1880's SF Hess letter/letterhead N321,N333,N338
1877 Liggett & Myers Invoice 1877
1885 Peck & Snyder invoice, H-Unc
1887 S.F.Hess Invoice & envelope
1890 Sub-Rosa letter, N508
1890 W.S. Kimball & Co. - letter, N184
1880s-1890's P.Lorillard Tobacco- envelopes & letters
1893 Number 7 Cigars, Envelope, N526
1893 Breisch and Co. envelope, E107
1894 August Beck & Co. envelope, N403
1896 Peck & Snyder letter/letterhead
1897 S.W.Venerable tobacco letter/envelope
1899 Lone Jack invoice
1900 Ward Mackey invoice - D322
1900's Successful Farming letter/offer
1900's Successful Farming- envelope
1900s Blomes Candy Victorian cards (3) - E94 1901 Carolina Brights Envelopes x2, T206
1903 Blomes Candy advertisement/price card - E94
1903 Green Joyce letter - M101/4
1905 Rice-Stix Dry Goods (Dizzy and Daffy Dean cards) UM7
1906 Capital Candy/Pacific Coast Biscuit invoice
1909 Envelope- Bishop and Co E99/E100/E221
1909 Bishop & Company letter/letterhead, E99/E100/E221
1909 Bishop & Company invoice, E99/E100/E221
1909 Darby Candy Co. hand written letter/letterhead, E271
1909 Darby Candy Co. hand written letter/letterhead , E271 pg. 2
1909-1915 Darby Candy Co. Offer letter
1909 Envelopes- Bishop and Co., E99/E100
1910 Sporting Life Newspaper w/M116 & W600 ads
1910 Invoice - The American Tobacco Company
1910's Bishop and Company- invoice
1911, 1912- American Caramel letter/letterhead E90,E91,E121-22,E126
1912 Bishop & Company Calarab box
1913 Baseball Magazine Advertisement- Jackson,Matty,Plank,Speaker etc...
1913 Baseball Magazine Advertisement- back- Doyle,Meyers,Marquard,Maranville etc...
1913 George Close Company letter/letterhead, E94
1913 American Caramel letter/letterhead, E90,E91,E121-22,E126
1915 Rice-Stix envelope & 1923 Invoice - UM7
1915 Standard Biscuit Co., D350, Oxford Confection 1916, E253
1916 Standard Biscuit Co., D350, Oxford Confection ,E253
1916 American Caramel letter/letterhead, E90,E91,E120-22,E126
1916 Lowney's Chocolate truck news ad V49
1917 Schmelzers Arms Co,Sporting goods invoices
1919'ish General Baking Mothers Bread Truck newspaper ad,D303 & trade card
1920 NY Tribune (Sept.19)Tex Rickard Babe Ruth Headin' Home ad
1920's Holsum Bread Truck pictures, D327-D329
1920's Hillerich & Bradsby office, Unturned bat train load
1920's Hillerich & Bradsby office, Unturned bat train load, back
1920's American Caramel ad pamphlet-(outside), E90,E91,E120-22,E126
1920's American Caramel ad pamphlet-(inside), E90,E91,E120-22,E126
1920's Yeunglings letterhead, F50
1921 Oxford Confection stock cert- E253
1924 Pacific Coast Biscuit invoice 1924 S.Anargyros (Helmar) invoice 1925 Envelope American Caramel E91,E121-22,E126
1925 line sheet/envelope/order form- American Caramel E91,E121-22,E126
1925 Invoice- American Caramel E91,E121-22,E126
1925 invoice/envelope- National Caramel, E220
1925 Memorandum to Naitonal Caramel, E220
1925 Envelope/Invoice CA Briggs E97
1925 Envelope/Invoice York Chocolate
1926 Letter Worch Cigar Co., Worch Cigar cards
1926 Candy Mailer (front) Rittenhouse, E285
1926 Candy Mailer (back) Rittenhouse, E285
1927 Sporting News M101-7 Offer Letter
1928 FroJoy Ice Cream letter/letterhead, F52
1929 Schutter Johnson Candy Co. invoice
1930 Schutter Johnson Envelope mailer
1930 Fro Joy ad - Hoefler's
1930 Fro Joy price list
1931 Premier Malt Sales (Blue Ribbon) envelope
1931 Sawyer Biscuit invoice, D-Unc
1934 Annis Fur Detroit Team issue envelope
1935 George C Miller letter/letterhead, R300
1935,George Close Company letter/letterhead, E94
1936, Baseball Magazine Co. ad for pictures
1938 Sawyer Biscuit Envelope, D-Unc
1938 Sawyer Biscuit Letter, D-Unc
1938 George Burke Invoice to Mickey Cochrane
1939 Overland Candy Corp - invoice
1946 Sports Exchange - envelope
1950's Joe Dimaggio's Grotto- menu/matchbook